Slide Two
Emergency Tree Removal
Tel: 425-432-7636
24/7 EMERGENCY TREE REMOVAL
RESPONSE FOR STORM DAMAGE
Our crane truck will safely lift the down tree from your home minimizing further damage. We can help you make your home or property safe again.
Slide Three
Tree Trimming
Tel: 425-432-7636
TREE PRUNING, VIEW CLEARING
AND HAZARDOUS BRANCH REMOVALS
Tree pruning and thinning can improve your view, reduce wind resistance, raise the tree canopy or remove dead or decayed branches.
Slide One
Tree Services
Tel: 425-432-7636
TREE REMOVAL SERVICE FOR THE GREATER PUGET SOUND AREA
We have all the latest equipment and skilled workers
making tree removals cost efficient and safe.
WE ARE FAMILY OWNED AND OPERATED SERVING THE GREATER PUGET SOUND and eastern washington SINCE 1977.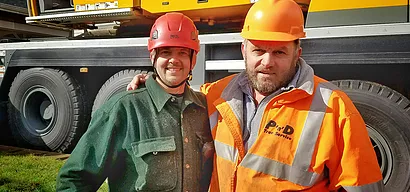 P'n'D Logging and Tree Service's vision is to provide the best tree removal experience to all our customers each day. We treat each of our customers as if they are our only customer. That's what makes us the best in the Northwest!
We are the low impact tree removal experts in the Greater Seattle vicinity, fully licensed, bonded and insured for your protection. Call today for a free written estimate on any job, no matter how big or small.
So contact us today for all your tree removal needs.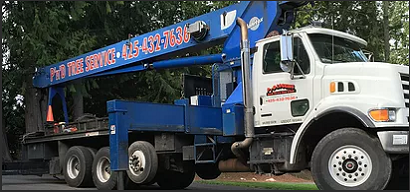 P'n'D Tree Service always provides free written estimates, excellent customer service and competitive prices every time. We are the residential, commercial and municipal tree service experts specializing in crane tree removals serving the Greater Seattle area. Our professionals have extensive experience working in every type of environment and conditions. From various residential sites to working with construction companies, builders, local cities and municipalities. We are the company to call for all your tree service needs.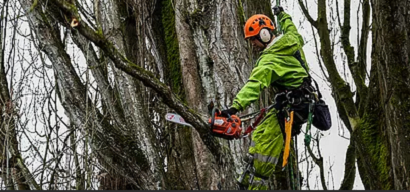 P'n'D Logging and Tree Service provides residential and commercial tree removal service across the Greater Puget Sound since 1977.
We specialize in crane tree removals, tree climbing, tree felling, tree pruning, tree trimming, tree cutting, wood chipping, land clearing, logging, site development, excavation, firewood sales, log sales, and more.
We always provide free written estimates so contact us today.
P'n'D Logging and Tree Service is located in Maple Valley. We offer complimentary written estimates for residential, commercial, and municipal customers throughout King County, Pierce County and Snohomish County.
Our team brings considerable expertise in storm damage clean up, removal of fallen trees and debris, as well as preventative measures with our cutting and trimming.
One Call Does It All!
Since 1977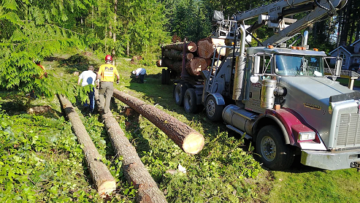 Each year in the PNW we have wind storms, heavy snow storms and ice that cause devastating damage to trees. Our crane truck will safely lift the down tree from your home minimizing further damage. Our highly trained tree professionals can assist you to make your home or property safe again.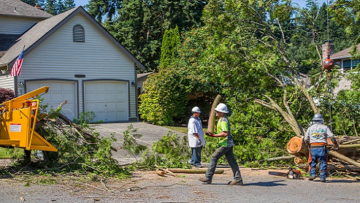 A family owned and operated company since 1977.
Licensed, bonded and insured
Cranes, crews and gear ready to safely respond
Competitive rates
Work with your insurance company on claims
Residential, commercial and municipal
Always free written estimates
Join our mailing newsletter for occasional P'n'D news. Never miss an update, subscribe below!
Photos & Videos of a Good Day at Work!
What People Think About Us
Great price. Arrived on time and had the trees removed within a couple of hours. They did such a good job or neighbors asked if they could use them to remove a few of their trees. They did it also within a couple of hours.

Eric B.


7/23/2022

I'd give 6 stars. They define efficiency.  A team of 9x workers and each knew their job. The key leaders operate with headset communications systems to ensure safety and communication with all involved. Took down 4 tall pine/cedars between two homes,  in a steep hill, next to a 2 lane road,  and a light post in between. All trees removed, stumps ground, and peace and quiet in less than 2.5hrs. I would have more pics of the operation, but I took all video because it was happening so fast and a sight to see. I got 5 quotes from other contractors,  and P n D was 2nd in terms of best (least) cost, but you have to factor in the fact that no other company I contacted comes in with a crane, mulcher, hauling truck, bucket lift, stump grinder, this big a crew, and can do this type of job in this amount of time.  Unmatched.

Adam S.


6/20/2022

I had a huge tree in front of the house and this company took care of it. The estimate was very similar to the one from some local guys that work by themselves and cut trees traditional way. The P&D team came with a crane 2 trucks and at least 8 people. The tree was cut and everything was cleaned up in less than 2 hours.
Amazing job, I will use their services on other occasions too.

Nick Z.


6/03/2022

Stop your search right here and now.  The value is great, the guys and crew are great, and their work is outstanding.  Thank you P'nD!

Kevin T.


5/12/2022

I hired these guys to do a bunch of tree thinning , trimming, removal and stump grinding. I could not be happier. They showed up when they said they would, were extremely professional and made sure I was satisfied with everything thing they completed. Not only was I satisfied, I was impressed with the entire crews work ethic and the respect they showed my yard and the neighbors yard. I would not  hesitate to hire them again and I will. Thank you P'N D" you guys are fantastic. Please feel free to use me as a reference.
Jeff L. Federal Way.

Jeff L.


4/29/2022

Don't hesitate to hire this great family owned business.
These guys are seasoned professionals and hard workers. Amazing to watch them make quick work removing two 100' trees and grinding a giant stump. The trees were over two houses and I felt confident the entire time.
Great customer service as well.

Karen M.


4/22/2022

P'n'D Logging came out with a crew of 6 and couple dump trucks.  They took down a 35-foot northern Spruce and prune a Magnolia.  They are pretty professional, knew what they are doing and make quick work within an hour.  They also helped us prune back a few branches on one of the trees.  The only thing that could have been even better is if they had stacked the rounds.  Overall, I am fairly happy with the service and cost was reasonable.

Vinh T.


4/17/2022

Update: 3/29/22Chris the owner called immediately upon seeing this review, he offered to send his guys back out to cleanup driveway mess but since my son was on his way to assist it was not a big problem . Very much appreciated his call and shows he really cares about their jobs.  
Everyone has off days and I will definitely hire for the next round of tree removal . 3/25/22: They made a few appointments which they had to change , which happens so I'm not really upset over that but combined with the mess left it dropped the rating. They bid for 7 trees and 4 stumps to grind. They only ground 2, . Had drive blocked over weekend and had to park at neighbors, they were coming back for final load on Monday, they called a Monday at 10 am to change to Tuesday., had to take another day at home. . Promised to move fountain back, didn't happen. I understand they have other jobs, and they are busy  but I'm 70 years old and really tired of cleaning up after contractors

Rhonda F.


3/29/2022

We had two 50 ish foot trees to come down. From the time we scheduled a quote with Chris, things  moved quickly and they were great to communicate when servicing would happen. The team cut down the trees, ground the stumps and did a great job of protecting nearby property and cleaned up. We HIGHLY recommend.

Jill R.


2/23/2022
Tell Us About Your Project
Please fill out our contact form to better serve you!
We will contact you soon to answer any of your questions or to set up a free written estimate. Have a great day!
Auburn | Ballard | Beacon Hill | Bellevue | Bonney Lake | Bothell | Broadview-haller Lake | Browns Point | Buckley | Burien | Canyon Park | Capitol Hill | Carnation | Cle Elum | Columbia | Covington | Crown Hill | Des Moines | Duvall | Eastlake | Easton | Eatonville | Edgewood | Edmonds | Enumclaw | Fall City | Federal Way | Fern Hill | Fife | Fircrest | First Hill | Ft. Lewis | Gig Harbor | Graham | Greenwood | Issaquah | Kenmore | Kent | King County | Kirkland | Lacey | Lake City | Lake Forest Park | Lake Stevens | Lakebay | Lakewood | Lincoln | Lynnwood | Madison Park | Madrona | Magnolia | Maple Valley | Mcchord Afb | Mercer Island | Mill Creek | Milton | Monroe | Mountlake Terrace | Mukilteo | Newcastle | Normandy Park | North Bend | North End | Olympia | Pacific | Parkland | Pierce County | Point Defiance | Puyallup | Queen Anne | Rainier Beach | Ravenna-wedgewood | Redmond | Renton | Roy | Sammamish | Seatac | Seattle | Shoreline | Skyway | Snohomish | Snohomish County | Snoqualmie | South Hill | South Tacoma | Spanaway | Stanwood | Steilacoom | Sumner | Swan Creek | Tacoma | Tukwila | Tumwater | University | University Place | West End | West Seattle | White Center | Woodinville | King County | Pierce County | And Beyond 
Eastern Washington Cities Include: Cle Elum | Dryden | Easton | Ellensburg | Goose Prairie | Kittitas | Peshastin | Ronald | Roslyn | Snoqualmie Pass | South Cle Elum | Thorp | And Beyond