Slide Two
Emergency Tree Removal
Tel: 425-432-7636
24/7 EMERGENCY TREE REMOVAL
RESPONSE FOR STORM DAMAGE
Our crane truck will safely lift the down tree from your home minimizing further damage. We can help you make your home or property safe again.
Slide Three
Tree Trimming
Tel: 425-432-7636
TREE PRUNING, VIEW CLEARING
AND HAZARDOUS BRANCH REMOVALS
Tree pruning and thinning can improve your view, reduce wind resistance, raise the tree canopy or remove dead or decayed branches.
Slide One
Tree Services
Tel: 425-432-7636
TREE REMOVAL SERVICE FOR THE GREATER PUGET SOUND AREA
We have all the latest equipment and skilled workers
making tree removals cost efficient and safe.
WE ARE FAMILY OWNED AND OPERATED SERVING THE GREATER PUGET SOUND and eastern washington SINCE 1977.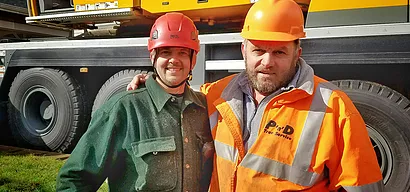 P'n'D Logging and Tree Service's vision is to provide the best tree removal experience to all our customers each day. We treat each of our customers as if they are our only customer. That's what makes us the best in the Northwest!
We are the low impact tree removal experts in the Greater Seattle vicinity, fully licensed, bonded and insured for your protection. Call today for a free written estimate on any job, no matter how big or small.
So contact us today for all your tree removal needs.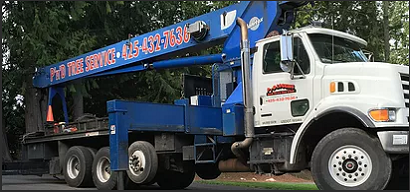 P'n'D Tree Service always provides free written estimates, excellent customer service and competitive prices every time. We are the residential, commercial and municipal tree service experts specializing in crane tree removals serving the Greater Seattle area. Our professionals have extensive experience working in every type of environment and conditions. From various residential sites to working with construction companies, builders, local cities and municipalities. We are the company to call for all your tree service needs.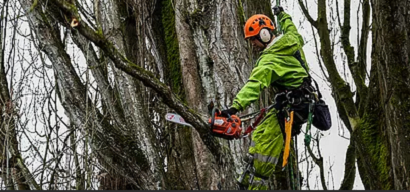 P'n'D Logging and Tree Service provides residential and commercial tree removal service across the Greater Puget Sound since 1977.
We specialize in crane tree removals, tree climbing, tree felling, tree pruning, tree trimming, tree cutting, wood chipping, land clearing, logging, site development, excavation, firewood sales, log sales, and more.
We always provide free written estimates so contact us today.
P'n'D Logging and Tree Service is located in Maple Valley. We offer complimentary written estimates for residential, commercial, and municipal customers throughout King County, Pierce County and Snohomish County.
Our team brings considerable expertise in storm damage clean up, removal of fallen trees and debris, as well as preventative measures with our cutting and trimming.
One Call Does It All!
Since 1977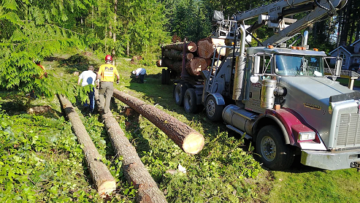 Each year in the PNW we have wind storms, heavy snow storms and ice that cause devastating damage to trees. Our crane truck will safely lift the down tree from your home minimizing further damage. Our highly trained tree professionals can assist you to make your home or property safe again.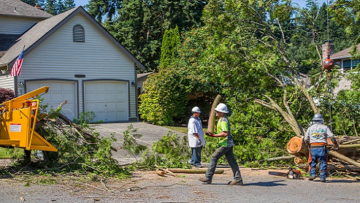 A family owned and operated company since 1977.
Licensed, bonded and insured
Cranes, crews and gear ready to safely respond
Competitive rates
Work with your insurance company on claims
Residential, commercial and municipal
Always free written estimates
Photos & Videos of a Good Day at Work!
What People Think About Us
Tell Us About Your Project
Please fill out our contact form to better serve you!
We will contact you soon to answer any of your questions or to set up a free written estimate. Have a great day!
Auburn | Ballard | Beacon Hill | Bellevue | Bonney Lake | Bothell | Broadview-haller Lake | Browns Point | Buckley | Burien | Canyon Park | Capitol Hill | Carnation | Cle Elum | Columbia | Covington | Crown Hill | Des Moines | Duvall | Eastlake | Easton | Eatonville | Edgewood | Edmonds | Enumclaw | Fall City | Federal Way | Fern Hill | Fife | Fircrest | First Hill | Ft. Lewis | Gig Harbor | Graham | Greenwood | Issaquah | Kenmore | Kent | King County | Kirkland | Lacey | Lake City | Lake Forest Park | Lake Stevens | Lakebay | Lakewood | Lincoln | Lynnwood | Madison Park | Madrona | Magnolia | Maple Valley | Mcchord Afb | Mercer Island | Mill Creek | Milton | Monroe | Mountlake Terrace | Mukilteo | Newcastle | Normandy Park | North Bend | North End | Olympia | Pacific | Parkland | Pierce County | Point Defiance | Puyallup | Queen Anne | Rainier Beach | Ravenna-wedgewood | Redmond | Renton | Roy | Sammamish | Seatac | Seattle | Shoreline | Skyway | Snohomish | Snohomish County | Snoqualmie | South Hill | South Tacoma | Spanaway | Stanwood | Steilacoom | Sumner | Swan Creek | Tacoma | Tukwila | Tumwater | University | University Place | West End | West Seattle | White Center | Woodinville | King County | Pierce County | And Beyond 
Eastern Washington Cities Include: Cle Elum | Dryden | Easton | Ellensburg | Goose Prairie | Kittitas | Peshastin | Ronald | Roslyn | Snoqualmie Pass | South Cle Elum | Thorp | And Beyond