Tree Service for Auburn Home, Business & Municipal Property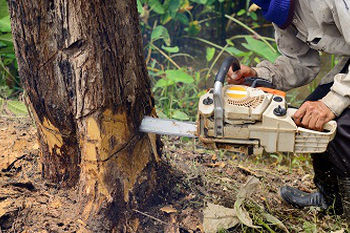 Proper care and upkeep is necessary for the trees on your property to stay healthy and keep looking their best. At P'n'D Logging and Tree Service, we are happy to provide you with the expert tree services you need to maintain your trees.
Our family-owned and operated tree service company has been serving Auburn, WA since 1977. We provide comprehensive services that offer thorough coverage of wide-ranging tasks, including:
Tree pruning
Crane tree removal
Tree cutting
Logging and wood chipping
Log and firewood sales
Land clearing
We are proud to be the tree service company that Auburn residents have come to know as the most effective and loving care their trees could ever need and get. If you are wondering, Where can I find a truly competent and reliable tree company near me? The answer is here!
We are available to work on residential, commercial and municipal properties.
Tree Service Company Serving Auburn Since 1977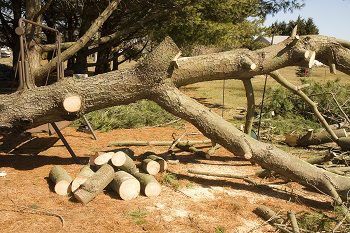 Our long experience in doing all types of tree work has honed our skills to precision. We make sure every job is completed seamlessly and safely by approaching it with a combination of:
Skilled manpower
Cutting-edge machines
Refined methods
Every arborist employed by our tree service company is a well-trained pro with in-depth knowledge of different species of trees and the care they demand, as well as the challenges and hazards involved in tree work.
The passion our technicians have for their job and their commitment to excellence are just a part of why we are the leading tree service company in the Auburn area.
Low-Impact Crane Tree Removal Services in Auburn
We are accessible 24/7 for emergency tree removal in Auburn. Has a violent wind storm resulted in one or more uprooted trees on your property? Do not panic!
One call to us will bring our technicians out immediately with cranes and other specialized tree removal equipment to help you deal with the pressing situation.
Our tree service company assures you of swift, efficient and low-impact response when you need tree removal services for:
Diseased/dead trees
Overcrowding trees or stumps
Hazardous trees that affect walkways or overhead power lines
Trees standing in an undesired location
Call us today for a free written estimate on tree removal cost.
Rely on P'n'D Logging and Tree Service for all routine tree care services as well as emergency tree removal service in the Auburn area. Call (425) 432-7636.