Tree Trimming for Home & Business Property in Midway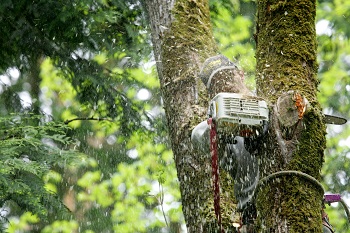 We have years of experience since 1977, providing tree trimming for home and business property as a vital element for maintaining their health, retaining beautiful and natural aesthetics, and stimulating growth.
Our team of experts is skilled in identifying and removing defects and deadwood that may pose a threat or unacceptable risk to you or your neighbors, or to nearby power lines and utilities.
These are a few of the valuable benefits provided by our professional tree trimming in Midway:
Extended lifespan
Improved strength and health
Protection of homes, properties, pets and people
Enhanced growth
Improved appearance by cutting back overgrowth
Control of pests, insects and diseases
We have specialized tools and equipment to safely and effectively handle any size job.
Call us today to request a free written estimate!
Tree Trimming Service in Midway – We Do Large Trees Too!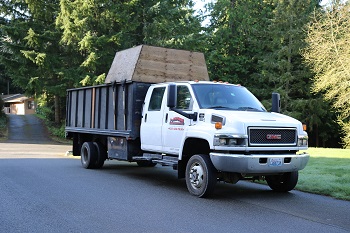 We offer tree trimming service in Midway for residential and commercial clients and municipalities, by an expert crew that can target areas in need of immediate help, or diagnose conditions that may require future assistance.
Our experts are knowledgeable and skilled in both tree trimming and pruning to achieve the best possible results relative to health, aesthetics and safety. They are equipped with specialized tools and equipment, and the skills to safely perform needed tasks on trees of every size, height and age.
These are a few reasons to call on our professional crew rather than attempt a do-it-yourself project:
Skills to remove defects and deadwood without creating irrecoverable damage
Use of specialized tools, equipment, proper procedures and techniques
Ability to improve natural aesthetics and structure
Knowledge of growth cycles and timing to achieve long-term benefits
Ability to handle all tasks safely and efficiently
Call for a free written and detailed estimate.
Trimming Trees to Prevent Problems for Midway Residents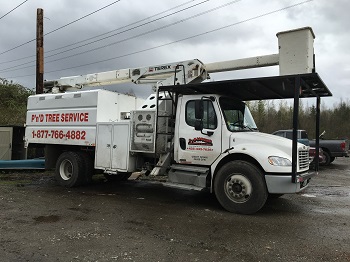 Our professional crew has the experience and expertise to provide tree pruning and tree trimming to prevent problems for Midway residents.
We have the capability to respond to unexpected occurrences or situations posing an unacceptable risk or that may require immediate response to avoid damage to property, owners, nearby residents, neighbors, and pets by removing limbs that:
Are diseased or insect-infested
May interfere with nearby structures or utilities
Have suffered damage from storms
Are dead, decayed or weak
Are creating siding or roof damage
Obstruct visibility for pedestrians and vehicle traffic
We believe that trimming trees on a timely basis, and paring away problematic limbs and branches can add value to your property and lead to significant and long-term returns.
Call P and D Logging and Tree Service – the best in the Northwest! Our work is conducted to the highest standards. 425-569-0900