OUR VISION
P'n'D Logging and Tree Service's vision is to provide the best tree removal experience to all our customers each day. We treat each of our customers as if they are our only customer. That's what makes us the best in the Northwest! We are the low impact tree removal experts in the Greater Seattle vicinity, fully licensed, bonded and insured for your protection. Call today for a free written estimate on any job, no matter how big or small. So contact us today for all your tree removal needs.
OUR SOLUTIONS
P'n'D Tree Service always provides free written estimates, excellent customer service and competitive prices every time. We are the residential, commercial and municipal tree service experts specializing in crane tree removals serving the Greater Seattle area. Our professionals have extensive experience working in every type of environment and conditions. From various residential sites to working with construction companies, builders, local cities and municipalities. We are the company to call for all your tree service needs.
OUR SERVICES
P'n'D Logging and Tree Service provides residential and commercial tree removal service across the Greater Puget Sound since 1977. We specialize in crane tree removals, tree climbing, tree felling, tree pruning, tree trimming, tree cutting, wood chipping, land clearing, logging, site development, excavation, firewood sales, log sales, and more. We always provide free written estimates so contact us today.
Tree Trimming for Home & Business Property in Eastlake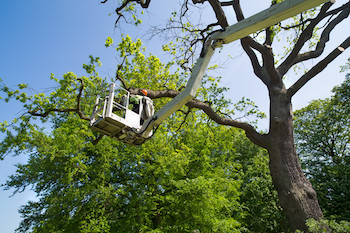 Do you own a home or business property in need of tree trimming? Rather than trying to get the job done independently, we recommend calling a reputable company to handle all your tree maintenance requirements.
Our team operates throughout the Greater Puget Sound and Eastern Washington, providing proper property evaluation and advising on tree services needed. We also provide safe tree removal when necessary; however, we encourage trimming trees as a way to:
Redirect growth
Improve tree health
Avoid interference with infrastructure
Keep your land hazard free
When you call tree trimming professionals for work in Eastlake, WA, you can have peace of mind knowing they have experience in how to trim a tree without killing it. As well as being able to offer comprehensive advice on correct tree maintenance tips.
Please get in touch with us at (425) 569-0900.
Tree Trimming Service in Eastlake – We Do Large Trees Too!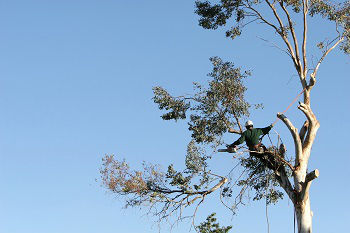 At P'n'D Logging and Tree Service, we have top-of-the-range tree pruning tools to handle all types of vegetation varieties and sizes. We encourage tree services for large vegetation, especially as if left unattended, they can become hazardous.
We offer tree trimming services in Eastlake for once-off jobs as well as routine visits to:
Safely clear downed branches
Trim diseased or decaying branches
Take care of overhanging branches
No tree is too large for us to manage! Call and speak with one of our dedicated representatives if you require tree trimming services for large trees on your land!
Trimming Trees to Prevent Problems for Eastlake Residents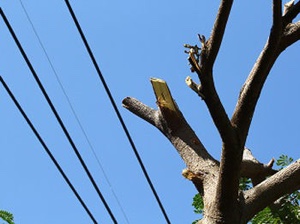 Trimming trees on your property is essential in preserving the growth and health of vegetation and the surrounding landscape. These are a few things tree pruning services in Eastlake can help avoid:
The premature death of valuable trees
Branches falling in entrance ways
Damage caused to electrical work or buildings
The risk of trees falling in strong winds
It might not be easy for residents to notice when vegetation poses a health and safety risk to them. This is precisely what we are trained and qualified for. Save yourself the time and expense of removing vegetation that has already caused severe damage to your property by calling P'n'D for professional land and vegetation evaluation.
We offer a range of services in the WA area, including trimming trees to improve their shape, remove dead branches, or for safety concerns. (425) 569-0900