OUR VISION
P'n'D Logging and Tree Service's vision is to provide the best tree removal experience to all our customers each day. We treat each of our customers as if they are our only customer. That's what makes us the best in the Northwest! We are the low impact tree removal experts in the Greater Seattle vicinity, fully licensed, bonded and insured for your protection. Call today for a free written estimate on any job, no matter how big or small. So contact us today for all your tree removal needs.
OUR SOLUTIONS
P'n'D Tree Service always provides free written estimates, excellent customer service and competitive prices every time. We are the residential, commercial and municipal tree service experts specializing in crane tree removals serving the Greater Seattle area. Our professionals have extensive experience working in every type of environment and conditions. From various residential sites to working with construction companies, builders, local cities and municipalities. We are the company to call for all your tree service needs.
OUR SERVICES
P'n'D Logging and Tree Service provides residential and commercial tree removal service across the Greater Puget Sound since 1977. We specialize in crane tree removals, tree climbing, tree felling, tree pruning, tree trimming, tree cutting, wood chipping, land clearing, logging, site development, excavation, firewood sales, log sales, and more. We always provide free written estimates so contact us today.
Tree Trimming for Home & Business Property in Bothell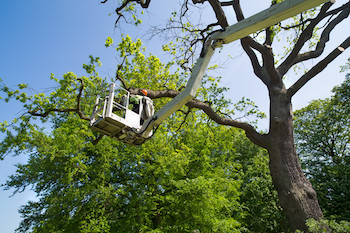 In order to keep the vegetation on your home or business property in healthy condition, we encourage land owners to outsource tree trimming services. At P'n'D Logging and Tree Service, we offer a team of knowledgeable tree experts equipped with advanced equipment and exact tree trimming techniques to keep your vegetation safe and healthy.
These are a few signs that you could require tree trimming for your property in Bothell, WA:
Low hanging branches in entrance ways
Overgrown vegetation interfering with power lines
Large trees encroaching on buildings
Diseased or insect-infested trees
Would you like to discuss your tree trimming requirements with one of our representatives? Please call us at (425) 569-0900 for all you need to know about our tree services.
Tree Trimming Service in Bothell – We Do Large Trees Too!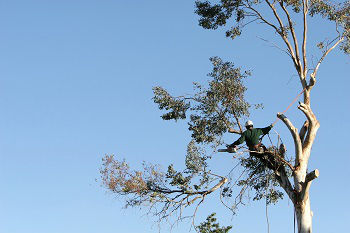 Trimming trees may seem like a simple task to complete on your own; however, without the correct knowledge and tree pruning tools, you could end up causing more damage to vegetation on your property. We advise residents in Bothell to call us for tree trimming services. Our team is ready to safely respond as soon as possible with high-end equipment and advanced tree trimming techniques.
Professional tree trimming services can be beneficial for vegetation in the following ways:
Improving exposure to sunlight and airflow
Redirecting vegetation growth
Treating infection before it spreads further
Visit our website at www.panddtreeservice.com for all you need to know about our business and the tree services we provide in your area. Alternatively, you can also contact us directly at (425) 569-0900 for information or inquiries about our service.
Trimming Trees to Prevent Problems for Bothell Residents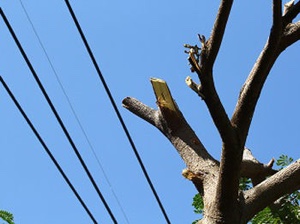 In addition to improving the aesthetic appeal of the landscape and vegetation on your land, trimming trees is one way to extend the life of old trees and avoid future problems. If large trees are left unattended for too long, they could pose a risk of falling on buildings, interfering with electrical work, or, worst case, posing a safety risk to residents.
These are some of the reasons to call us for tree pruning services in your area:
Responsive service
Experienced and friendly team
Commitment to safe operations
Specialized techniques
The land services we offer to residents in Bothell include trimming trees, pruning, as well as safe removal. For more information, we are available at (425) 569-0900.