Tree Topping Service for Auburn Residents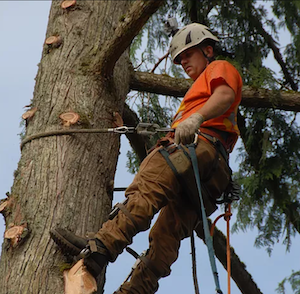 When you need excellent tree topping service in Auburn, WA to reduce the crown for improving tree health, contact P'n'D Logging and Tree Service. Typically, tree care professionals like us do not recommend careless tree topping techniques where big branches and a large trunk portion on top of the tree are cut down. Such tree topping service does more harm than good.
What we do instead delivers very careful tree topping service that involves selective removal of strategically located branches. The purpose of this tree cutting service is to:
Let sunlight and air reach the interior branches
Take out diseased or decaying
Enhance tree aesthetics
Clear a view blocked by too dense or overgrown tree
Do not compromise the health of your precious trees by hiring just any tree company for tree topping service in Auburn. Let us take care of all your needs for tree crown reduction and view topping services.
Tree Cutting Service – Auburn Home & Business Property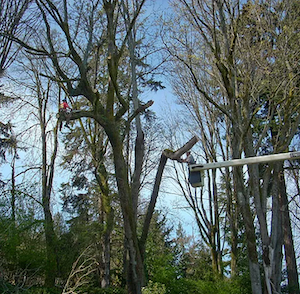 We also offer tree cutting service for homes as well as commercial properties. Do you have a tree or more in your yard that needs to be taken out? Give us a call.
Tree cutting and tree removal are not DIY jobs that you can manage over the weekend. Even if the unwanted tree is relatively small, it is best to get a professional tree cutting service.
Why risk personal injury, landscape destruction or property damage when we are here to provide affordable tree cutting service in the Auburn area? Our expert tree cutting service ensures that you get rid of your diseased, damaged, hazardous or obstructing tree:
Quickly
Safely
With no hassle at all
Without inviting added expenses on property restoration
Our professionals have years of experience with tree clearing projects and can work in every type of environment and conditions.
Tree Crown Reduction & View Trimming in Auburn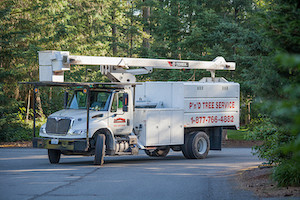 Is your tree:
Looking overgrown?
Shedding a lot of dead branches and leaves?
Starting to look misshapen?
Getting too dense?
It is time to call us for tree crown reduction in your Auburn property. It involves reducing tree height by taking out branches and foliage at the top. A very technical horticulture technique, tree crown reduction has an extremely beneficial impact on the health and growth of a tree.
Our technicians are trained and experienced at performing tree crown reduction. You can count on them for properly and diligently done tree crown reduction that keeps your beautiful landscape feature protected.
For tree cutting service, tree topping service and tree crown reduction in Auburn properties, call P'n'D Logging and Tree Service at (425) 569-0900.