Tree Service for Thorp Home, Business & Municipal Property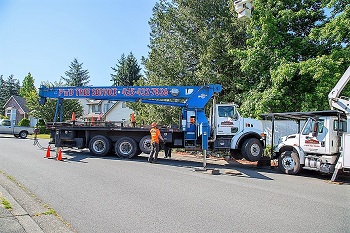 Trees at any location look good till the time they are standing tall, healthy and green. The moment they start decaying or posing a hazard to the nearby structures and people, they must be removed. If you are experiencing any such situation in your home or business property, you must take the help of an experienced company for safe tree removal.
P'n'D Logging and Tree Service is an experienced and established tree service company offering services in Thorp, WA. We are not just one of the local tree removal companies that cater to simple tasks of removing trees but cater to all requirements pertaining to the health of your trees and the beauty of your landscape. Our tree services include:
Trimming of trees
Cutting
Pruning
Stump grinding
Taking cheap tree cutting service means compromising with your safety. You must engage qualified personnel rather than cheap serving companies for thorough and proper tree services.
Tree Service Company Serving Thorp Since 1977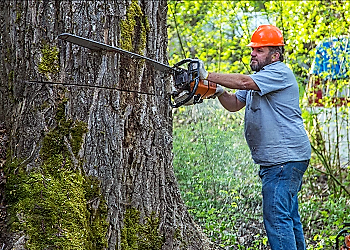 The choice of a tree service company becomes difficult as there are several companies serving in this capacity. The ideal thing to look at while choosing a tree company is its experience. No matter how many modern tools and machines a company might have, if it lacks the experience of working with trees, it can be dangerous to engage such a company.
Rely on us when you are looking for an established tree service company serving in Thorp as we are in service since 1977. Whether it is a small pruning job or a large tree removal project, we leave the following untouched and unharmed:
Healthy trees
Landscaping
Home
Structures
Homeowners rely on us as their tree service company for our high quality workmanship, our dedication and our knowledge about various tree and plant species.
Low-Impact Crane Tree Removal Services in Thorp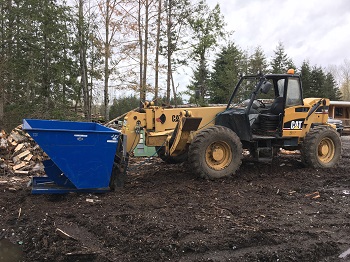 Call us for low impact crane tree removal service in Thorp if you live in a hard-to-reach area. Low impact cranes are ideal for such places as they can reach out to the damaged tree and remove it with precision without harming anything nearby.
Rely on us for efficient tree removal service in Thorp as we promise to complete the work:
Within the scheduled time and budget
Safely
Adhering with all state codes
To know more about the tree removal cost and any other services that we provide, you can get in touch with our representatives.
Call P'n'D Logging and Tree Service at (425) 569-0900 when you need the help of a tree service company in Thorp.