Tree Service for Spanaway Home, Business & Municipal Property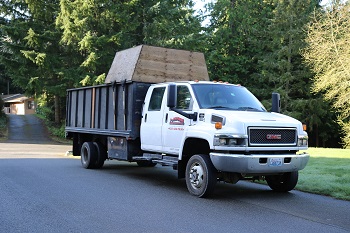 When you need a reliable tree service company in the Spanaway area, the professional arborist at P'n'D Logging and Tree Service are ready to provide a fast response to your needs. We are your one-stop tree service company serving Spanaway and the surrounding areas.
Whether you are a residential or commercial property owner, we have the capability to handle any and all of your tree care needs. From pruning to trimming, tree removal and stump grinding, we provide a vast range of services to our clients.
We get the job done right, the first time and we never leave any mess behind. No matter how big or small the job may be, we have equipment and experience for it. Whether you need a large tree trimmed or need an unsightly stump removed, give us a call. We can handle any sized job.
Our features:
Licensed, bonded and insured
We follow strict safety practices
Complete satisfaction is our number one concern
Tree Service Company Serving Spanaway Since 1977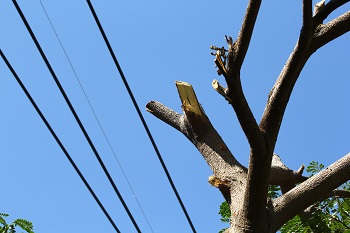 As a family owned and operated tree service company, we pride ourselves on providing our clients with high quality services at competitive pricing. Our knowledgeable arborists are here to help you keep your trees looking:
We will be more than happy to come out and give you professional advice on what needs to be done on your trees. Our professionals thoroughly assess and evaluate the present condition of your trees and provide FREE, written estimates.
So, if you are looking to get a tree examined, we are the tree service company to call in Spanaway and its surrounding areas. We are honest and transparent, and are dedicated to educating our clients on the health and dangers of their trees.
Low-Impact Crane Tree Removal Services in Spanaway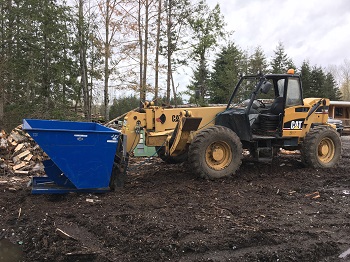 When it comes to tree removal in Spanaway, one small mistake can cause big damage. Tree removal is a not a job for an inexperienced and ill-equipped team. We have the knowledge and equipment needed to ensure safe, efficient tree removal. Our crane-assisted tree removal is:
Fast
Cost efficient
Least disruptive
Tree emergencies are unpredictable. These emergencies can occur due to storm damage or old age. We understand when a dangerous tree situation has occurred and a fast tree removal is needed to keep the people and property safe. You can rest assured you are in expert hands and have chosen the right tree removal company.
Call P'n'D Logging and Tree Service at (425) 569-0900. We are your go-to tree service company serving Spanaway and the nearby areas.