Tree Service for South Cle Elum Home, Business & Municipal Property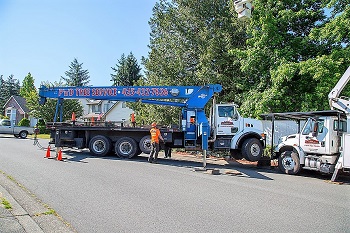 Trees are a wonderful, unique landscaping element that enhances the exterior aesthetics, outdoor air quality and resale value of the property. However, you can enjoy all the benefits from having trees in your yard only if these are:
Well-proportioned
Free of disease
Growing at a convenient location
NOT presenting a safety hazard
The assistance of a tree service company is critically essential for keeping your trees properly maintained. P'n'D Logging and Tree Service is happy to help. Look no further than us when you need to hire a tree service company in the South Cle Elum, WA area. From pruning to tree removal to stump grinding to logging and land clearing, we do it all.
We cater to homeowners, businesses and municipal agencies.
Tree Service Company Serving South Cle Elum Since 1977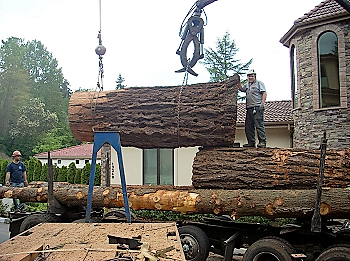 Since its inception in 1977, our tree service company has provided South Cle Elum residents with the most professional solutions to meet all their requirements for an arborist. We bring to every job brilliant skills that have been honed over long experience. Along with this comes the customer-focused attitude that is to be expected from a family owned and operated tree service company.
We perform any simple or complex tree work that is needed with services that meet the highest quality standards and:
Do not hassle you in any way
Leave you happy, with no cause for complaint
Make you our lifelong patron
Satisfied customers are the biggest asset and the most effective advertisement for any business. Believing so, we ensure that all jobs done by our tree service company in South Cle Elum properties are marked by superior workmanship, affordable rates and friendly customer support. 
Low-Impact Crane Tree Removal Services in South Cle Elum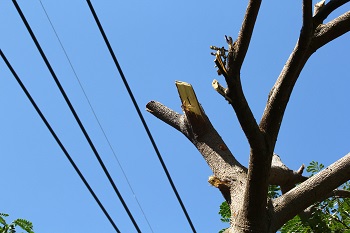 Our services are often sought for tree removal from a South Cle Elum property. Though nobody would want to lose a mature tree they nurtured lovingly for years, sometimes tree removal becomes unavoidable.
You could need to call our tree removal experts to your property for taking out one or more trees that are:           
Decayed and dead
Storm-damaged
A hindrance in some project
Growing too near the foundation
Our technicians come with a crane to get tree removal done with very little environmental impact and no damage to your lawn or landscape.
Contact P'n'D Logging and Tree Service to schedule any tree work or get a free estimate on tree removal cost for your South Cle Elum job. Call (425) 569-0900.