Tree Service for Roslyn Home, Business & Municipal Property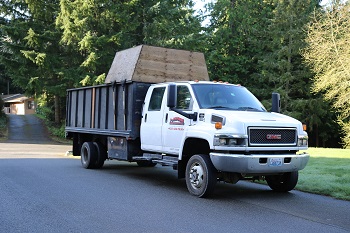 You need to partner with a reliable tree service company serving your Roslyn, WA community to make sure that the trees standing in your yard always look their majestic best.
P'n'D Logging and Tree Service is the name to rely on for the finest services to meet all your tree care needs. We can trim and groom your trees, remove them when they become hazardous or obstructive and grind the stump left behind after tree removal. Land clearing and logging are some other jobs taken up by our tree service company in the Roslyn area.
There is hardly any tree work in a residential, commercial or municipal property that we cannot manage. We can deal efficiently even with trees that grow: 
On steep slopes
In tight locations
Near power lines or building foundation
Tree Service Company Serving Roslyn Since 1977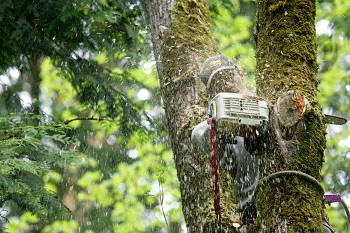 Our tree service company comes to every job with a great deal of experience and expertise. A part of the industry since 1977, we have proven our capabilities as well as a dedicated, service-oriented attitude over countless jobs for tree removal, pruning and more.
We have come to be associated with supreme quality. All those who hire our tree service company in the Roslyn area for any big or small job can look forward to having their job done:    
In the expert manner of a veteran
Diligently, using cutting-edge tools
Quickly, without dilly-dallying
At competitive rates
We strive to combine cheap tree cutting service or low tree trimming service cost with outstanding workmanship.
Our family owned and operated tree service company also offers the benefit of unique customer-friendly values. Being licensed, bonded and insured, we ensure complete customer safety throughout the job. 
Low-Impact Crane Tree Removal Services in Roslyn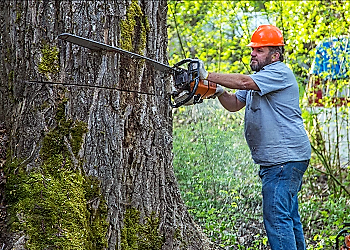 We are as much committed to preserving the environment as to satisfying every customer. Therefore, we provide low-impact crane tree removal services for Roslyn residents.
Make us your first call for taking out a tree that has fallen, is severely and incurably diseased, has got nearly uprooted by a storm, is growing near underground utility pipes or obstructs a planned construction or landscaping project. We send seasoned crew with a crane for tree removal from your property. Compared to the traditional methods, our crane tree removal is:
Faster
More cost-effective
NOT harmful for the soil or nearby landscape
Need tree trimming or tree removal services in Roslyn? Call (425) 569-0900. Hire P'n'D Logging and Tree Service for all kinds of tree work.