Tree Service for Ronald Home, Business & Municipal Property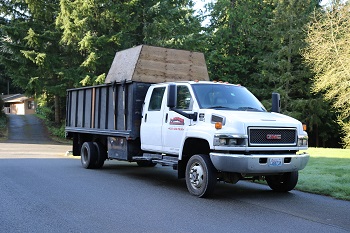 When you are on the lookout for tree care service that delivers top quality work at reasonable rates, P'n'D Logging and Tree Service is here for you. Ever since we were established in 1977, we have strived to be a comprehensive tree service company working for 100% customer satisfaction.
Our arborists are experienced to handle any regular tree trimming or emergency tree removal job anywhere in Ronald, WA. We are a reputable tree service company serving every sector whether it is:
Residential
Commercial
Municipal
We have the adequate experience and cutting-edge tools to handle any tree job efficiently and precisely. Get in touch with us to know more about our services and to hire us as your tree removal company in the Ronald area.
Tree Service Company Serving Ronald Since 1977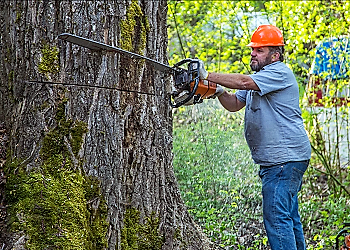 Are the trees on your property growing wildly disrupting your utility lines? Or they have grown old and weak enough that they pose a risk of falling? Whatever the reason it is, you need skilled arborists who knows the job inside out. Do not worry as we make the job easy for you.
For any tree care needs, hire us as your tree service company because we:
Are licensed, bonded and insured
Provide emergency services
Offer competitive rates
Provide free written estimates
Our decades of experience and highly skilled workforce can take care of any tree removal, pruning or trimming job seamlessly. Hire us as your tree service company in and around Ronald for top quality tree services by professional arborists.
Low-Impact Crane Tree Removal Services in Ronald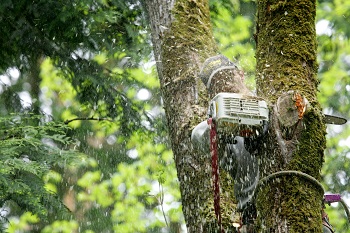 There is no denying that trees provide tranquillity and enhance property value. However, there are times when removing trees from your property, residential or commercial becomes necessary. Some of the common reasons for which you might need to call a tree removal company at your Ronald property includes:
Storm damaged trees
Old and decaying trees
Trees threatening your utility lines
Let us ease out your stress. All you have to do is call our experts to choose us as your tree removal company. We work fast, without destroying your property, safely and in an incident free manner. Our arborists work efficiently so you can have complete satisfaction and peace of mind.
Looking for low-impact crane tree removal services? Call P'n'D Logging and Tree Service at (425) 569-0900 to hire us as your professional tree service company anywhere in Ronald or surrounding areas.