TREE SERVICE FOR PUYALLUP HOME, BUSINESS & MUNICIPAL PROPERTY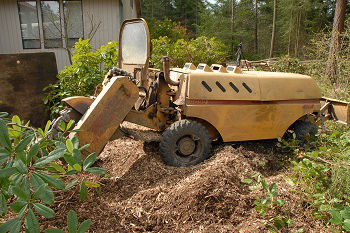 If you are in charge of your home, business, or municipal property's trees, let P'n'D Logging and Tree Service help. We are a tree service company serving Puyallup, WA and the surrounding areas.
We know that trees aren't as low maintenance as most people think, so we want to help you prevent problems with our tree care and service.
Most residents call us when they notice:
Tree limbs rubbing on windows or roofs
Broken trees after a big storm
Tree limbs getting too close to power lines
Dead trees
We can fix all of these problems, but we can also prevent them! Instead of waiting for there to be a problem, call our tree service company in Puyallup for routine tree trimming.
Our tree trimming service cost is competitive and we always promise a job well done. We also offer tree removal and land clearing if your trees are "too far gone" or you want to build a new structure on your property. We're just a call away for your tree care and service needs!
Our tree service company has been in business since 1977 and provides top quality tree work to property owners. We ensure a superior workmanship for our customers and promise to work with your best interest in mind. You can rest easy knowing that your trees and property are in the hands of tree service company who truly cares for Puyallup clients. 
Our prices are reasonable, and our technicians are highly trained and experienced. We will keep your trees looking beautiful and healthy and leave the job site clean and tidy. So, if you are looking for a dependable tree service company for your Puyallup home or property, look no further.
TREE SERVICE COMPANY SERVING PUYALLUP SINCE 1977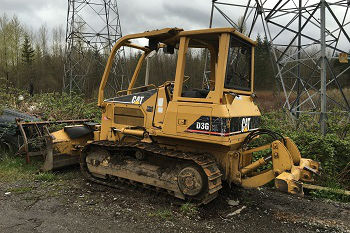 As a responsible property owner, keeping your property and the surrounding areas looking their best is a big concern for you and trees play a huge role in this. Your trees require attention and care from a tree service company in order to remain healthy and beautiful.
Most people start by searching for tree trimming companies near me, but before they know it, they have too companies on their list. To make it easier to choose a tree service company in Puyallup, we recommend checking each candidate's:
Reviews
Pricing
Availability
Equipment
Team
Without a highly qualified team and the appropriate tools, a tree service company can't do much. We are happy to provide tree care and service, including tree trimming, tree removal, and more, to Puyallup residents and property owners.
We have been in business for 40 years and have the glowing recommendations to prove it. Don't worry about choosing a tree service company that doesn't have the right stuff; you can always call us. Fully trained and skilled, our tree technicians use only the latest technology and equipment, to get the job done in a safe and efficient manner. No matter how large or small the job may be, we are the right tree service company for your needs in Puyallup.
We pride ourselves on our tree care and service work and leave our customers fully satisfied. Our work is as honest as our rates. We work closely with our clients throughout the job to ensure their trees are serviced to their exacting specifications.
LOW-IMPACT CRANE TREE REMOVAL SERVICES IN PUYALLUP
Tree trimmers and an arborist are essential to a good tree removal team. You need a tree service company that knows the type of tree well, as well as that has the right tools for cutting.
We can manage any tree removal project in Puyallup, even if it is:
Stump grinding
Tree cutting and logging
Land clearing
For firewood
Whatever you need from a tree removal service in Puyallup, we guarantee an affordable tree removal cost. We also use our low-impact crane to ensure that no trees or buildings get damaged when we cut a tree down. Other tree removal companies in the Puyallup area may not offer the same safety standards. Don't risk it by choosing someone less experienced or equipped.
With the help of our tree removal experts, Puyallup clients you can enjoy a peace of mind knowing that their trees will be carefully removed, without risking damage to the surrounding areas. Our tree removal experts can also provide you with a stump grinding services if you are looking to get rid of those unsightly stumps. Our friendly and professional team is always ready and happy to help you in any way possible. We are looking forward to providing you with the kind of high quality service that has made us one of the most reliable names in quality tree removal services in the Puyallup area.
Feel free to call the pros at P'n'D Logging and Tree Service for your tree trimming or tree removal needs in Puyallup. You can reach us at (425) 800-0563.