Tree Service for Puyallup Home, Business & Municipal Property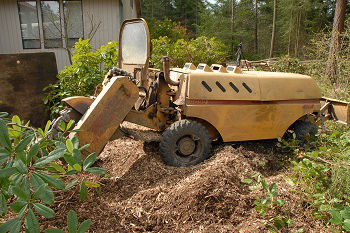 If you are in charge of your home, business, or municipal property's trees, let P'n'D Logging help.
We know that trees aren't as low maintenance as most people think, so we want to help you prevent problems with our tree service.
Most Puyallup, WA residents call us when they notice:
Tree limbs rubbing on windows or roofs
Broken trees after a big storm
Tree limbs getting too close to power lines
Dead trees
We can fix all of these problems, but we can also prevent them! Instead of waiting for there to be a problem, call our tree service for routine tree trimming.
Our tree trimming service cost is competitive and we always promise a job well done. We also offer tree removal and land clearing if your trees are "too far gone" or you want to build a new structure on your property.
We're just a call away for your tree service needs!
Tree Service Company Serving Puyallup Since 1977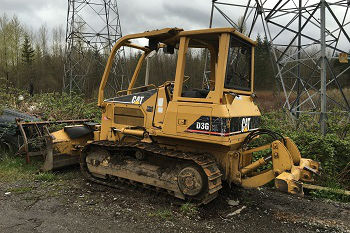 Most people start by searching for tree trimming companies near me, but before they know it, they have too companies on their list. To make it easier to choose a tree service company in Puyallup, we recommend checking each candidate's:
Reviews
Pricing
Availability
Equipment
Team
Without a highly qualified team and the appropriate tools, a tree service company can't do much. We are happy to provide tree service, including tree trimming, tree removal, and more, to Puyallup residents and property owners.
We have been in business for 40 years and have the glowing recommendations to prove it.
Don't worry about choosing a tree service company that doesn't have the right stuff; you can always call us.
Low-Impact Crane Tree Removal Services in Puyallup
Tree trimmers and an arborist are essential to a good tree removal team. You need a group of people who know the type of tree well, as well as who have the right tools for cutting.
We can manage any tree removal project in Puyallup, even if it is:
Stump grinding
Tree cutting and logging
Land clearing
For firewood
Whatever you need from a tree removal service, we guarantee an affordable tree removal cost. We also use our low-impact crane to ensure that no trees or buildings get damaged when we cut a tree down.
Other tree service companies may not offer the same safety standards. Don't risk it by choosing someone less experienced or equipped.
Call P'n'D Logging for your tree trimming or tree removal needs in Puyallup. You can reach us at 425-432-7636.