Tree Service for Maple Valley Home, Business & Municipal Property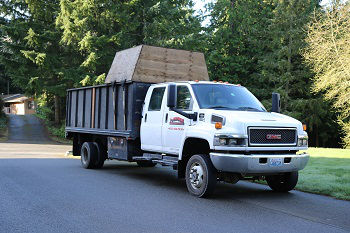 We specialize in removing damaged, dead or unwanted trees from residential, business and municipal sites using latest technology and equipment in coordination with the skills of our experienced crew.
No matter how difficult or challenging the project, we provide safe and efficient services for builders, construction companies, local cities and municipalities, and residential homeowners, including, but not limited to:
Low-impact crane service and skilled climbing technicians
Professional tree trimming, pruning and cutting
Excavation and site development, both commercial and residential
Residential and commercial land clearing and logging
Stump grinding
Log Sales
Firewood sales with free local deliveries
Call us to find local tree services for the Maple Valley area, no matter how large, small or challenging the project!
Tree Service Company Serving Maple Valley Since 1977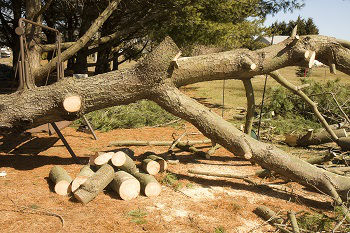 With our years of experience since our founding in 1977, we have become the tree service company of choice for the Maple Valley area!
With a highly-skilled crew using latest technology, equipment and tools, we can handle even the most difficult and challenging type of environment and condition for homeowners, builders, construction companies, and local municipalities to meet their needs.
These are reasons why we are chosen for hard-to-reach areas around residential homes and commercial businesses:
Our knowledge of local laws and regulations
Family-owned and operated business
Excellent safety record
Affordable rates
History of great customer service – reliability, dependability and courtesy
Insurance assistance
Free written estimates
Licensed, bonded and insured
High-quality professional services
24/7 emergency services
Call us if you have trees that pose a risk to your surroundings.  We'll take care of you with high-quality workmanship, prompt response, and safe, efficient services.
Low-Impact Crane Tree Removal Services in Maple Valley
Having a low-impact crane that provides the best tree removal service is an option that sets us apart from most of our competitors!
Our many years of experience has taught us that each tree has unique characteristics, and that is foremost in our approach to each project as we take into account the multiple factors required for safe extraction of a tree from a confined area, and maneuverability through the air into a safe drop zone.
To ease your mind about our safe and reliable method of extraction, this is what you can expect when you call us for expert low-impact crane tree removal services:
A safe and controlled process
Minimal effect on the surrounding site
Lower cost when compared to using traditional methods
Increased efficiency over traditional methods – hours vs. days
Total clean-up of the area
Call P and D Logging and Tree Service – a premier tree service company serving the Maple Valley area.  425-569-0900