OUR VISION
P'n'D Logging and Tree Service's vision is to provide the best tree removal experience to all our customers each day. We treat each of our customers as if they are our only customer. That's what makes us the best in the Northwest! We are the low impact tree removal experts in the Greater Seattle vicinity, fully licensed, bonded and insured for your protection. Call today for a free written estimate on any job, no matter how big or small. So contact us today for all your tree removal needs.
OUR SOLUTIONS
P'n'D Tree Service always provides free written estimates, excellent customer service and competitive prices every time. We are the residential, commercial and municipal tree service experts specializing in crane tree removals serving the Greater Seattle area. Our professionals have extensive experience working in every type of environment and conditions. From various residential sites to working with construction companies, builders, local cities and municipalities. We are the company to call for all your tree service needs.
OUR SERVICES
P'n'D Logging and Tree Service provides residential and commercial tree removal service across the Greater Puget Sound since 1977. We specialize in crane tree removals, tree climbing, tree felling, tree pruning, tree trimming, tree cutting, wood chipping, land clearing, logging, site development, excavation, firewood sales, log sales, and more. We always provide free written estimates so contact us today.
Tree Service for Madrona Home, Business & Municipal Property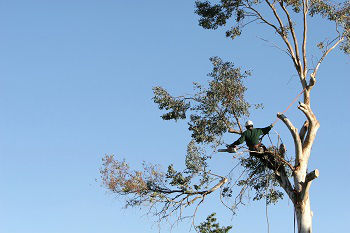 Do you find yourself in need of quality tree service and live in Madrona, WA? P'n'D Logging and Tree Service can help! Specializing in home, business, and municipal property, you can trust us to make your time and money worthwhile.
Our company seeks to provide our customers with top-grade tree service that will satisfy their needs. Some reasons our tree service is a good choice include:
We complete a job in only a fraction of the time that other competitors do
With our latest equipment and skills, our tree service is cost efficient
We work hard to not damage your property or landscape while on the job
With our amiable qualities, you won't regret choosing us for your tree service needs. Our best interest is pleasing our customers with our refined tree service methods.
Tree Service Company Serving Madrona Since 1977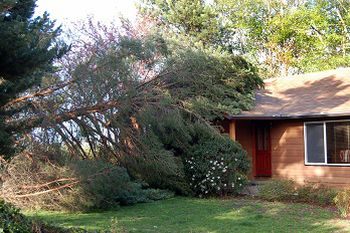 Building up our name since 1977, our tree service company knows how to give you the results you are looking for. Are you looking for a tree service company in Madrona? Search no more, as we can provide you with many services to help you with your needs.
From view clearing to removing a tree, our trained workers and advanced equipment can complete the task quickly and safely. Here are some benefits to choosing us as your tree service company:
Our expertise can ensure no property damage of any kind
We work to outperform our competition with competitive prices
Our tree service company can limb far up trees with our bucket truck
We have the equipment to climb up trees so you don't have to
Trust us as your tree service company, for we have what it takes to ensure safety and quality. Interested in what our tree service company has to offer? We can provide you with a free estimate as soon as today.
Low-Impact Crane Tree Removal Services in Madrona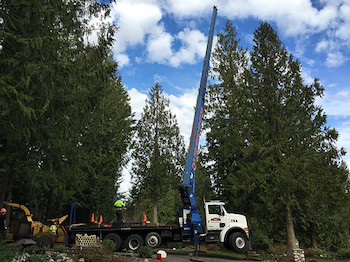 Although we use many tools to complete tree removal, our low-impact crane is our favored piece of machinery. Tree removal in Madrona may seem challenging to residents, but our business can make it seem effortless.
Tree removal is a huge task, but we can use our crane to minimize damage and complexity. Here are a few reasons why our crane tree removal tactic can ensure quality results:
Our tree removal crane can maneuver tree segments over large structures
Lifting over the landscape, this ensures no harm to flowerbeds or lawns
We can efficiently operate in close quarters common in residential areas
We can crane-lift trees directly from your yard to the road
Do our tools and traits appeal to you? If you need tree removal, give P'n'D Logging and Tree Service a call at 425-569-0900. You won't be disappointed with our results.