Tree Service for Lake Tapps Home, Business & Municipal Property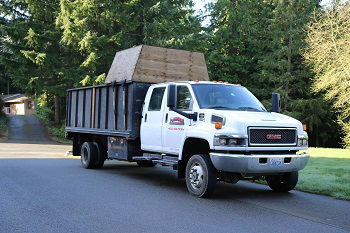 With the rapid increase in urban and suburban growth affecting the areas that we serve, including Lake Tapps, we see annual increases in personal injury, property damages and losses as a result of strong winds and other causes of fallen trees and debris.
As one of the most reputable local tree services companies, we offer a broad range of services for homes, businesses and municipal properties such as:
Professional tree cutting, trimming and pruning
Low impact crane service for tree removal services
Residential or commercial logging and land clearing
Excavation and site development for residential and commercial properties
Cost effective stump grinding
Firewood sales with free local deliveries
Whether you have a dead tree that is a safety hazard, or a need for land clearing or crane service, we have the equipment, skills and professional crew that you can depend on!
Call us for a top-rated tree service company that will deliver fast, safe and efficient services.
Tree Service Company Serving Lake Tapps Since 1977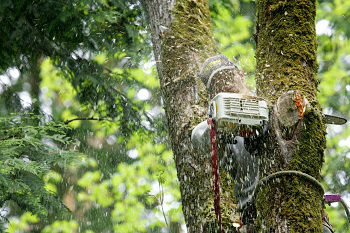 As a local tree service company serving Lake Tapps since 1977, just when think we have seen and experienced it all, Mother Nature introduces us to the unusual!
In truth, with our years of service, expertise and state-of-the-art equipment, we have met every challenge, and gained the confidence of residential and commercial property owners as well municipal clients who trust us to get the job done quickly, safely and efficiently.
These are reasons to choose us for a professional tree service near you:
High-quality professional services
Family-owned and operated business
Licensed, bonded and insured
We offer insurance assistance
Knowledge of specific laws and regulations for your area
Free detailed and written estimate for all jobs, no matter how large or small
Competitive rates
Excellent customer service
Highly-skilled crew with experience working in all types of environments and conditions
24/7 emergency services
We have a professionally skilled crew that enjoys its work, and it shows!  Call today for a free written estimate.
Low-Impact Crane Tree Removal Services in Lake Tapps
Whether we are working with residential property owners, construction companies, builders, or local cities and municipalities, we can provide solutions and services second to none to ensure safe extraction with our low-impact crane tree removals.
With combined skills of our crew and specialized equipment, we can safely remove a tree from a confined area and into a safety zone with little to no property disruption.
When you call us for low-impact crane tree removal services in the Lake Tapps area, this is what you can expect:
Increased time and labor efficiency over traditional methods
Little to no impact to the surrounding site
Professional surveying and strategic planning to ensure safe practices
Fast and efficient services
In general, a lower cost than using other methods
We specialize in high-risk tree services.  When it comes to removing trees, use of our crane is, without question, the best method!
Call P and D Logging and Tree Service at  425-569-0900 to tell us what you need.  One call does it all!