Tree Service for Kittitas Home, Business & Municipal Property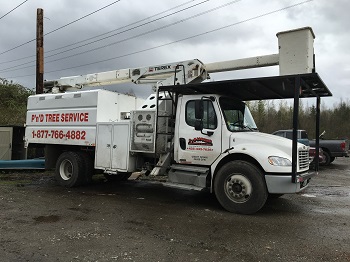 Well-maintained trees can uplift the beauty of your outdoors and the overall value of your property. Professional tree care helps a lot with this.
If you are looking for a tree service company in the Kittitas, WA area, call P'n'D Logging and Tree Service. We cater to all residential, commercial and business needs for tree-related services in this community. Our tree service company handles tree removal, stump grinding, tree trimming, logging and land clearing jobs. We strive to carry out all our jobs smoothly and flawlessly.
Some features that have helped us become a trusted tree service company in the Kittitas region include:
Offering free written estimate at start of project
Exhibiting outstanding workmanship
Having a team of friendly workers
Finishing the job within reasonable time
Tree Service Company Serving Kittitas Since 1977
It is not easy and safe to carry out tree work in your property on your own, regardless of the tree species and size. A DIY route to pruning or taking down of trees can even prove to be life-threatening if you lack the proper training and tools.
Allow our professional tree service company to meet all your needs for tree work. We have been around since 1977. Our sustained success has come from working with:
Well-trained staff and experienced arborist
The most advanced tree trimmers and other tools
Correct techniques and safety precautions
The technicians sent by our tree service company to your Kittitas property take care that the requested job is executed in a well-organized manner. Whether you call us for routine tree trimming or hazardous tree removal, they get everything done safely and with minimal disruption to your home/business.
Low-Impact Crane Tree Removal Services in Kittitas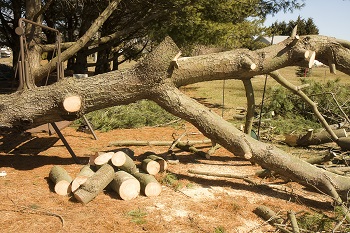 We, as a family owned business, make every effort to maintain lasting relations with clients. If you hire our professional tree removal experts, then rest assured that the trees will be taken out WITHOUT:
Any injury to the personnel around
Creating much of a mess at the site
Destructing nearby landscape, buildings or cables
We specialize in low-impact crane tree removal from Kittitas properties. By using a crane instead of the traditional tree removal methods, we get your yard rid of dead, dangerous or unwanted tree in an eco-friendly way without damaging the soil, flowerbeds and lawn.
Call P'n'D Logging and Tree Service at (425) 569-0900 to schedule crane tree removal service for your Kittitas property. Contact us also for pruning and other tree work.