Tree Service for Goose Prairie Home, Business & Municipal Property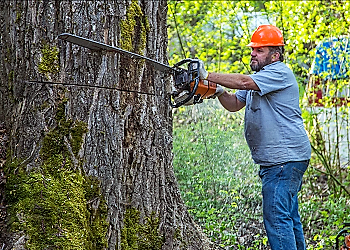 Are you looking to hire a tree service company in the Goose Prairie, WA area to help you maintain a beautiful, efficient and hazard-free yard? Place a call to P'n'D Logging and Tree Service.
We do all sorts of tree work, from tree trimming to tree removal to stump grinding to land clearing to logging to firewood selling. Our tree service company can be hired for working in homes, business properties and municipal locations.   
We are the perfect solution in case you are wondering, 'With which full-service tree company near me can I enjoy complete peace of mind while it meets my tree care needs?' We bring you all the benefits that come from working with a tree service company in the Goose Prairie area that is: 
Family owned and operated
Licensed, bonded and insured
BBB-accredited, rated A+
Staffed by highly skilled, seasoned technicians
Tree Service Company Serving Goose Prairie Since 1977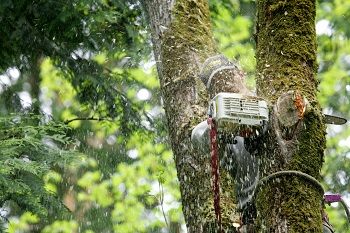 It is indeed wonderful that many property owners are eager do-it-yourselfers! However, they should be careful about avoiding jobs that are potentially quite hazardous. Tree work belongs to this category.
It is advisable to hire an experienced tree service company for trimming, cutting, or taking down trees because doing so is an assurance that the required job will be done:   
With outstanding results
Without any personal injury or property damage
Keeping the tree itself out of harm's way
In the minimum possible time
Let us be your preferred tree service company in the Goose Prairie area. Get your trees the quality care they need and get yourself the superior service you deserve.
Low-Impact Crane Tree Removal Services in Goose Prairie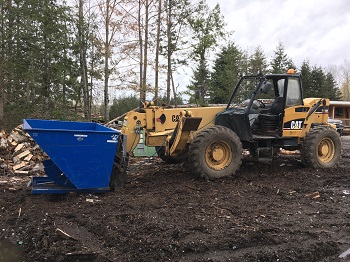 Do you need to get your yard rid of a decaying, perilously growing, wind-damaged or inconveniently located tree? Are you confused as to which of the local tree removal companies should be hired?
Come to us for the finest services that the community has to offer for removal of trees. We specialize in low-impact crane tree removal. As a socially and environmentally aware company, we go all out to carry out tree removal from Goose Prairie properties with a crane so that the soil and landscaping around the tree are left unharmed.
Besides being non-disruptive, our tree removal services are second to none in:
Speed and efficiency
Pricing
Customer support
Professionalism
Hire P'n'D Logging and Tree Service for tree removal from your Goose Prairie property. We do other tree work as well. Call (425) 569-0900.