Tree Service for Ellensburg Home, Business & Municipal Property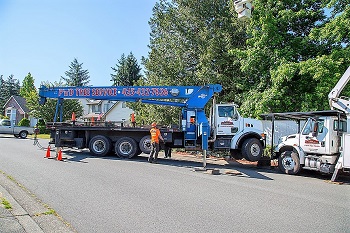 You have come to the right place if you are looking for an experienced and reputable tree service company serving the Ellensburg, WA community. P'n'D Logging and Tree Service is a family owned and operated business catering to the residential, commercial and municipal demands for all kinds of tree-related services in this area.
Our organization has tree care specialists and arborist with extensive knowledge of horticulture. Their exceptional skills that have been honed over decades of experience reflect in the thoroughly professional handling of every big or small job taken up by our tree service company in the Ellensburg area.
Whether you hire us for tree trimming, removal, stump grinding, logging or land clearing, look forward to services that are:    
Prompt
Well-organized
Friendly and stress-free
Affordable
Why bother associating with any of the other local tree removal companies or tree trimming companies when we are here to serve you?
Tree Service Company Serving Ellensburg Since 1977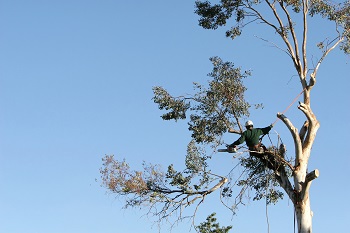 We take pride in being a business that has been built in the old-fashioned way of putting in consistent hard work and treating customers as the #1 priority.  
Besides providing services with all the customer-friendly values that are expected from a family run business, our tree service company assures Ellensburg residents of the:   
Protection of a licensed, bonded and insured company
Satisfaction of hiring a BBB-accredited (A+ rating) firm
Assurance of 24/7 access for emergency service
Ever since entering the industry in 1977, our tree service company has focused on doing the best possible tree work for its clients in a manner that leaves them very pleased and forges a lasting professional relationship with them. 
Low-Impact Crane Tree Removal Services in Ellensburg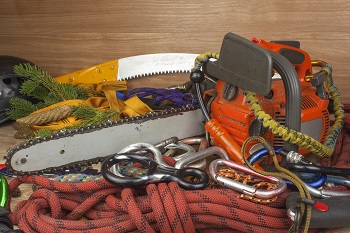 Our tree service company specializes in taking down dangerous or undesirable trees. Look no further than us if you want tree removal from your yard to get rid of a rotting, leaning storm-damaged or fallen tree.
We can also send our tree removal experts to your Ellensburg property for taking out healthy trees that overcrowd the lot or one that has become an obstruction for an upcoming project.
Our company carries out tree removal in an eco-friendly way. We use a tree crane to do the job with minimal soil impact and no other property damage.  We also ensure:         
Quick job completion
Affordable tree removal cost
Jobsite clean up after work is done
Call P'n'D Logging and Tree Service at (425) 569-0900 for all tree work, include tree removal from your Ellensburg property.