OUR VISION
P'n'D Logging and Tree Service's vision is to provide the best tree removal experience to all our customers each day. We treat each of our customers as if they are our only customer. That's what makes us the best in the Northwest! We are the low impact tree removal experts in the Greater Seattle vicinity, fully licensed, bonded and insured for your protection. Call today for a free written estimate on any job, no matter how big or small. So contact us today for all your tree removal needs.
OUR SOLUTIONS
P'n'D Tree Service always provides free written estimates, excellent customer service and competitive prices every time. We are the residential, commercial and municipal tree service experts specializing in crane tree removals serving the Greater Seattle area. Our professionals have extensive experience working in every type of environment and conditions. From various residential sites to working with construction companies, builders, local cities and municipalities. We are the company to call for all your tree service needs.
OUR SERVICES
P'n'D Logging and Tree Service provides residential and commercial tree removal service across the Greater Puget Sound since 1977. We specialize in crane tree removals, tree climbing, tree felling, tree pruning, tree trimming, tree cutting, wood chipping, land clearing, logging, site development, excavation, firewood sales, log sales, and more. We always provide free written estimates so contact us today.
Tree Service for Eastlake Home, Business, and Municipal Property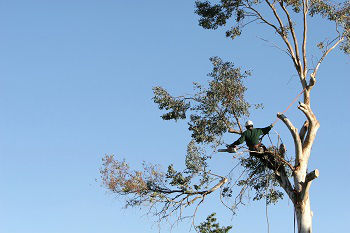 Do you need tree service in Eastlake, WA, and aren't sure who to call? P'n'D Logging and Tree Service can get the job done! Tree service can range from trimming a few branches to removing a full, unwanted tree from your property.
Whether that property is commercial, home, or municipal, we will work with you to meet your needs for tree service. Here are a few reasons to choose us for your tree service needs:
We specialize in residential, commercial, and municipal tree service
We are efficient and get the job done in less time than other competitors
We have competitive prices with other tree service companies
With cost-effective prices, we will not waste your time or money
Does what we have to offer intrigue you? Consider us for tree service, and we can provide you with a free written estimate as soon as today!
Tree Service Company Serving Eastlake Since 1977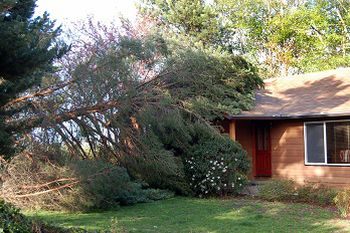 For over 40 years, we have been a trustworthy tree service company serving Eastlake. With our experienced workers and many different assistances in our tree service company, we can do the job for you safely and efficiently!
From limbing trees bottom to top to completely removing them, our tree service company has many skills and can provide you with a wide range of services. A few reasons to consider our tree service company include:
We can trim trees to improve views as well as thin them
We will cut down an unwanted tree safely and efficiently
We won't damage your property; our tree service company has expertise
We have been trusted as a family-owned business since 1977
With advanced methods for our tree service company, we can ensure you with an effortless process that will leave your property looking better than ever. Call us today if our services are what you have been looking for!
Low-Impact Crane Tree Removal Services in Eastlake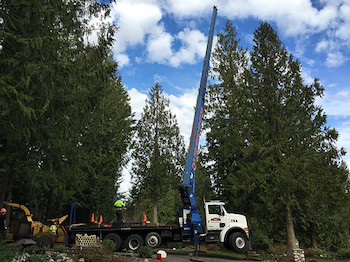 Tree removal may look daunting, but we make it seem effortless with our tree removal in Eastlake. With our safe and non-invasive methods for getting the job done, we will ensure you are satisfied with the result.
You can trust us for tree removal on your property with our up-to-date equipment, such as our low-impact crane, as well as experienced workers. A few more reasons to choose us for tree removal are:
Our low-impact cranes lift trees safely from the landscape to the road
Using non-invasive tactics, we will minimize damage to surrounding areas
Our goal is to leave your property looking clean and how you wanted it
For more information on tree removal, call us today at 425-569-0900. P'n'D Logging and Tree Service can provide you with the best tree removal service, ready to help you with any assistance we provide.