Tree Removal in Tukwila – Downed, Dead or Dangerous Trees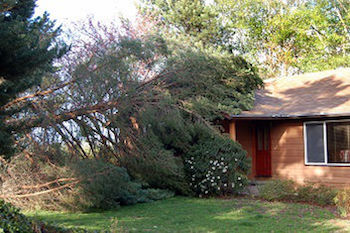 If you have a fallen, dead, or hazardous tree on your Tukwila property, take steps today to prevent potentially dangerous situations in the future. Although we all like the benefits trees bring to our landscape and environment, a tree removal services may be called for under certain situations.
This is when P'n'D Logging and Tree Service can help residential, commercial and municipal property owners turn a problem into a solution! Our customers have opted for a tree removal service for a variety of reasons, like
Still standing but dead
Trimming alone does not remove obstructions
Blocking sidewalks or roads
Brush and tree clearing for new construction
Roots are causing problems with underground utilities
If you have one or more trees on your Tukwila property that need to be removed, just give us a call at (425) 569-0900.
Tree Removal Service for Home & Business Property in Tukwila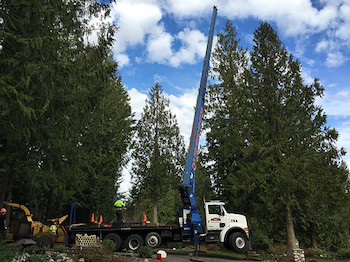 Storms and high winds can bring a tree down in minutes; especially those that are dead or suffer internal disease damage Wouldn't it be better to plan a preventative tree removal service today than suffer the damage of a tree landing on your Tukwila home or business?
Of course, if you find yourself needing emergency tree removal services, we have you covered. Our tree removal company offers a 24/7 response for emergencies.
With a highly skilled team of tree removal experts along with state-of-the-art specialized tools and equipment, we are more than capable of::
Bringing trees down to a designated area
Using our low-impact cranes for hard-to-reach spaces
Using our crane trucks to safely lift trees from structures
We also encourage Tukwila property owners to take advantage of stump grinding discounts when combined with a tree removal service.
Why Do Tukwila Residents Choose Our Tree Removal Company?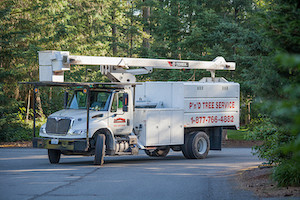 It could be our fast and efficient services, our dedicated customer service, or our tree removal experience. We are proud of the fact that all of these are part of our tree removal company!
We go above and beyond many other tree removal companies by strictly following best industry practices for preserving the environment, as well as the highest level of safety for the utmost protection of our customers and our crew.
Other reasons our tree removal company is preferred by Tukwila residents include:
Competitive pricing
Free detailed, written estimates
Help with insurance claims
Family owned and operated since 1977
Call P'n'D Logging and Tree Service for your residential, commercial, and municipal tree removal needs in Tukwila. (425) 569-0900