Tree Removal in Snoqualmie Pass – Downed, Dead or Dangerous Trees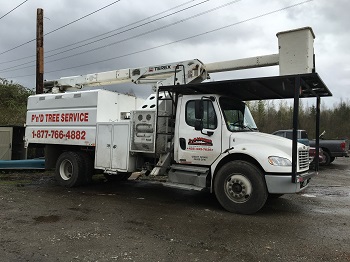 Is there a tree on your property that you want to get rid of? P'n'D Logging and Tree Service can help. Call us to schedule tree removal service for your Snoqualmie Pass, WA property.
Even though trees are a much-admired landscaping feature, taking them out is necessary in certain situations. These include the times when a tree:
Is dying or dead
Has its roots cracking sewer pipes, foundation, etc.
Leans dangerously due to impact of storm
Stands in the way of some project in the yard
In any case, it is important to avoid going DIY and hire a tree removal company. Snoqualmie Pass residents can count on us for fast, well-organized and risk-free removal of trees from their properties.
Besides hazardous, unwanted and dead tree removal service, we can be hired for taking already downed trees safely out of any property.
Tree Removal Service for Home & Business Property in Snoqualmie Pass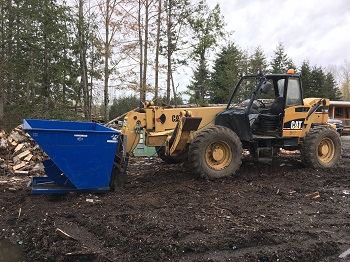 We have the expertise, experience, resources and commitment for meeting all kinds of needs for tree removal service in the Snoqualmie Pass area. Our list of customers includes both home and business owners. Our tree removal company even handles municipal jobs.
We can remove trees from anywhere, whether it is a lot with dense growth or a hard-to-reach and confined space. Our focus is on taking the stress and risk out of tree removal service by doing the job with:
Safe work practices
Trained, experienced, diligent crew
State-of-the-art tree trimmers, cranes, etc.
Call us for optional or hazardous tree removal service with complete confidence that you have opened up your yard to the most competent professionals in the trade.
Why Do Snoqualmie Pass Residents Choose Our Tree Removal Company?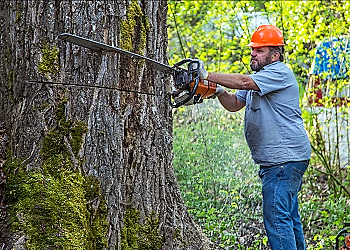 The best part of choosing our tree removal company in the Snoqualmie Pass area ahead of the other local tree service providers is that our commitment to excellence is not limited to workmanship, but also extends to customer service.
We work hard to make sure that our clients are fully satisfied with every aspect of our services. Some of the key factors that give our tree removal company an edge over the competition include our:
Friendly, yet professional conduct
Seamless job execution
Fair, affordable prices
Care to leave the jobsite undamaged and cleaned up
Think of none other than P'n'D Logging and Tree Service when it is time to call a tree removal company. Snoqualmie Pass residents can contact us at (425) 569-0900.