Tree Removal in Seattle – Downed, Dead or Dangerous Trees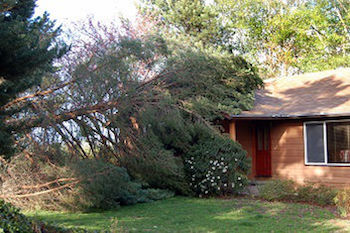 P'n'D Logging and Tree Service provides tree removal services to residential, commercial, and municipal property owners in Seattle and throughout the PNW.
Although we all enjoy the many aesthetic, social, and environmental benefits of trees, there are times when removing a tree is the best course of action, such as:
Downed, already dead, or dying
Overcrowding that is damaging other trees
Trimming cannot overcome an obstruction
Sidewalk, walkway or road is blocked
Potential danger to structures or buildings
Clearing required for new construction
Root systems damaging underground utilities
Our tree removal service utilizes state-of-the-art, well-maintained equipment, and an expertly trained crew who are experienced in working all weather conditions and in all environments. During the tree removal process, we take great care to minimize any further damage to your Seattle property.
Call today for a complimentary consultation or to request free estimate for a tree removal in Seattle. (425) 569-0900
Tree Removal Service for Home & Business Property in Seattle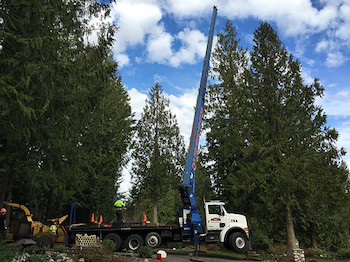 If you currently have a fallen or still standing dead tree, or one that poses a potential danger to your Seattle property, take the step today to call us for a complete assessment of the situation. A hazardous tree removal now can reduce the liability risk of someone being hurt or something being damaged in the future.
With our specialized equipment and experienced team, we can:
Fell trees safely into predefined spaces
Use low-impact cranes for hard-to-reach areas
Safely lift trees utilizing a crane truck
In addition to tree removal, you may also want to take advantage of our stump grinding services. This is the perfect way for Seattle residents who want an environmentally friendly way to reduce the stump and roots into wood chips in minutes!
Why Do Seattle Residents Choose Our Tree Removal Company?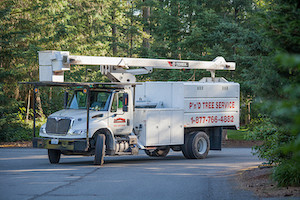 Since 1977, our tree removal company has been family owned and operated. We are fully aware of the necessity of adhering to best industry practices for protecting the environment, as well as our customers' safety and the safety of our crew.
With specialized equipment, skilled operators, and tree removal professionals, our tree removal company has what it takes to get the job done quickly, efficiently, and safely. Here are more reasons Seattle residents call us:
Licensed, bonded and insured
Competitive rates
Detailed, written estimates are free
Assist with insurance claims
When you need to get rid of one or more trees on your home or business property, give P'n'D Logging and Tree Service a call at (425) 569-0900.