Tree Removal in SeaTac – Downed, Dead or Dangerous Trees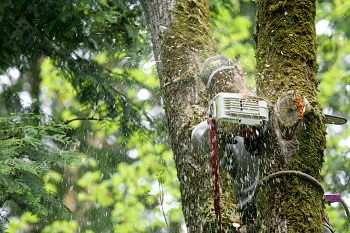 When is a tree removal on your SeaTac property the best decision? Typically, a tree removal service is necessary when there is an existing hazard, a potentially dangerous situation, or one or more trees are creating an obstruction.
Our tree removal service can help clear your property for a landscape makeover, or to prepare for new construction. Other kinds of obstructions that could require a tree removal are interference with power lines, pedestrian sidewalks, landscape walkways, or overgrown root systems that are causing harm to your underground utilities.
P'n'D Logging and Tree Service are the tree removal pros for your home, business and municipal property in the SeaTac area, as we take pride in being:
Fast and efficient
Safety focused
Highly skilled
Experienced
Don't hesitate to call us at (425) 569-0900 for information about a tree removal service in the SeaTac area.
Tree Removal Service for Home & Business Property in SeaTac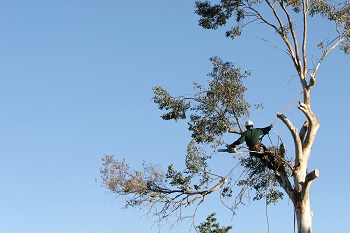 Other situations when SeaTac customers have chosen our tree removal services are because they are facing a potentially hazardous situation or a tree threatens the safety of family and friends, pedestrians, or company visitors and employees. The phrase, "an ounce of prevention is worth a pound of cure" applies if your tree is dead or is dying from decay or a pest infestation. If the internal structure is compromised, it's just waiting for high winds to bring it crashing down.
SeaTac home and business property owners can hire us for a tree removal service for preventative measures as well as personal needs, including:
Downed trees
View obstruction
Overcrowding
No matter what your tree removal requirements are for your residential or commercial property, there's no job too small or too large for PND! (425) 569-0900
Why Do SeaTac Residents Choose Our Tree Removal Company?
As a family owned and operated tree removal company that began in 1977, we fully aware of the value of complying with best industry standards. The safety of our crew, our customers, and the surrounding property are a primary element in every job we do.
We are also a tree removal company that know having a highly trained crew, state-of-the-art equipment that is always well-maintained, along with honed tree removal procedures, are the key elements of getting the job done right.
Licensed bonded and insured
Free detailed, written estimates
Will work with insurance companies
Great customer service
Competitive rates
SeaTac residents can depend on P'n'D for their tree removal projects. Our services also include view clearing and tree pruning, logging, land clearing, excavation, site development, stump grinding, and crane truck emergency tree removal. (425) 569-0900