Tree Removal in Seahurst – Downed, Dead or Dangerous Trees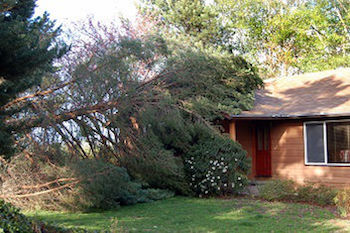 The Seahurst community has an abundance of beautiful trees that enhance yards, business property, and recreational facilities. While we all appreciate the benefits they provide to the landscape and the environment, there are times when a tree should be removed.
Tree removal services are needed for a variety of reasons, including landscaping renovations and making way for new construction. A potentially dangerous situation is when you have a dead or dying tree. A dead one is easier to identify, but a dying tree presents the same risk and should be taken seriously. Due to its weakened state, these trees are more likely to fall during high winds or the increased weight of snow or ice.
Seahurst property owners should consider a tree removal service if you find:
Fungi (mushrooms) growing near or around the trunk
Cavities in prominent branches or trunk
Peeling, cracks or chipping bark
The upper crown has hanging or dead branches
P'n'D Logging and Tree Service provides tree removal services for homeowners, business owners, and municipal landowners to maintain the safety of their property.
Tree Removal Service for Home & Business Property in Seahurst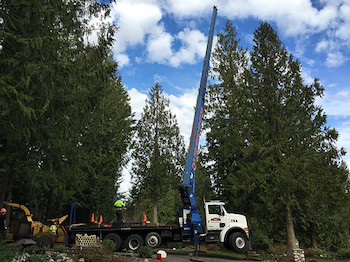 A hazardous tree is another condition where a tree removal service is warranted. This is when a tree has expanded from its original location and is now encroaching into surrounding areas. While some of the hazards are easy to spot, others are not.
Consider calling our tree removal company if you are facing issues like:
Sidewalks, walkways, or street are obstructed
Roots are damaging underground utilities
Branches are interfering with power lines
Root systems are invading foundations
Removing obstacles is not accomplished by trimming
We are tree removal experts! Our crew utilizes specialized equipment and tools to safely lift trees from structures and can reach difficult or confined areas. Call us for your tree removal service needs in Seahurst.
Why Do Seahurst Residents Choose Our Tree Removal Company?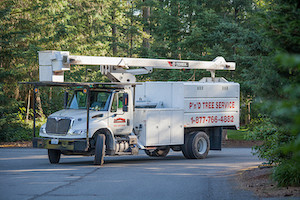 Our tree removal company opened its doors in 1977. Since that time, we have helped property owners throughout the Puget Sound region. Our Seahurst clients trust us for efficient and effective tree removal services that are quickly and safely performed.
P'n'D is also a tree removal company that places great importance in following best industry practices for preserving the overall environment, providing the maximum level of safety procedures to protect clients, their property, and our employees.
Family owned and operated
A+ Better Business Bureau rated
Fair and competitive rates
Licensed, bonded, and insured
Written estimates are free
Help with insurance claims
For questions about the process of a tree removal service in the Seahurst area, you can reach us at (425) 569-0900.