Tree Removal in Redondo – Downed, Dead or Dangerous Trees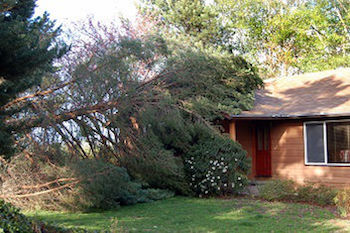 The Redondo area is surrounded by large, beautiful trees that are an essential part of residential, commercial, and recreational grounds. Although we would like to keep the environmental and artistic value they provide, there are occasions when a tree removal service is required.
Dead trees present one of the greatest threats to Redondo property owners. While dying or dead one may not appear dangerous, its vulnerable condition creates a target for excessive winds, snow, ice, and winter storms. Choosing a tree removal service today can spare you the shock of one falling or the roof or your vehicle!
Redondo residents should consider a tree removal service if you notice:
Fungi, such as mushrooms, growing near the base
Cavities in large branches or within the trunk
Peeling, chipping bark or cracks around the trunk
Dead or hanging branches near the upper crown
P'n'D Logging and Tree Service helps residential, business, and municipal landowners with professional tree removal services.
Tree Removal Service for Home & Business Property in Redondo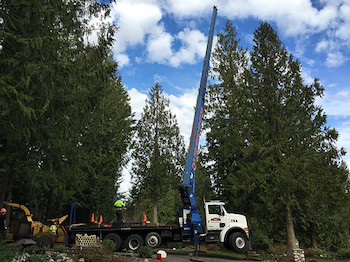 A tree removal service can also take care of hazardous trees. We all know that when you plant a tree, the location seems perfect. But over time, the tree grows and now is impacting the surroundings in a way we never imagined. Removing a tree to reclaim your view is an option, but other hazards can easily go unnoticed.
Hiring a tree removal company can address issues like:
Sidewalks and streets are being blocked or obstructed
Roots are harming underground utilities
Root systems are threatening foundations
Other impediments cannot be overcome by trimming
Our team of tree removal professionals can take care of all of your tree removal wants in the Redondo area. We have a highly trained team, the best tools, and specialized equipment to lift trees safely from buildings, and easily access hard-to-reach or confined spaces.
Why Do Redondo Residents Choose Our Tree Removal Company?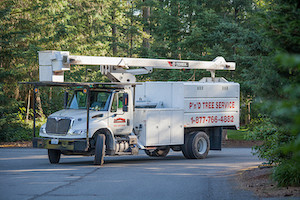 As the tree removal company of choice since 1977, we have worked everywhere in the Puget Sound area. Our Redondo customers rely on us for fast, safe, and efficient tree removal services, top-notch customer service, and reasonable and competitive rates.
P'n'D is a tree removal company that recognizes the importance of adhering to best practices for preserving the environment, plus the maximum level of safety measures to protect our clients, their property, and our employees.
Family owned and operated
Assist on insurance claims
A+ BBB rating
Licensed, bonded, and insured
Free, detailed written estimates
For any questions about a tree removal service in the Redondo area, contact P'n'D Logging and Tree Service at (425) 569-0900.