Tree Removal in Redmond – Downed, Dead or Dangerous Trees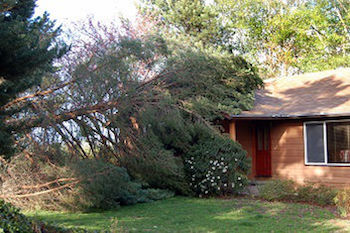 Most Redmond property owners enjoy the benefits that trees bring to their landscaping. Along with the aesthetic value, they provide community, environmental, and economic benefits as well. Regrettably, there are still situations where tree removal is a necessary course of action.
Trees that are considered dangerous on your Redmond property are those that have a higher than normal risk of falling. Dying or dead ones that are still standing are typically the first ones to be affected by weather conditions. The extra weight of snow and ice or high winds can break branches off or bring the entire tree down.
A tree removal service is a preventative measure that Redmond property owners should consider. What to look for:
Fungi is growing around the trunk base (mushrooms)
Cavities in the trunk or main branches
Chipping or peeling bark
Branches that are hanging or dead in the upper crown
Diseased or pest infestations
P'n'D Logging and Tree Service serves homeowners, commercial, and municipal landowners in the Redmond community with dangerous tree removal services.
Tree Removal Service for Home & Business Property in Redmond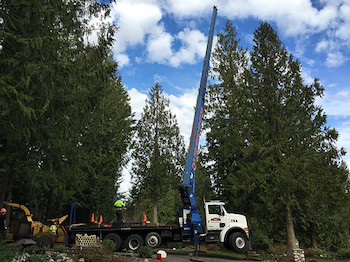 Hazardous trees are another condition that may require tree removal services. When a tree is first planted, it's hard to predict the impact it will have on the surroundings as it grows. Removing a tree to restore or improve your view is an obvious reason, but there's other hazardous situations that are less apparent.
Our tree removal company will take care of problems like:
Sidewalks or streets are blocked or hindered
Roots have damaged or are invading underground utilities
Building foundations are being threatened by roots systems
Other obstacles cannot be resolved by trimming alone
If you are experiencing any of the issues above, take action today before they get worse! Our crew of tree removal experts can help make your Redmond property safe again!
Why Do Redmond Residents Choose Our Tree Removal Company?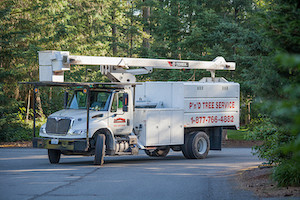 Our tree removal company has been preferred by property owners throughout the greater Puget Sound region. Having worked in the Redmond area since 1977, they know they can count on us for fast and efficient tree removal services, excellent customer services, and affordable and fair prices.
With specialized tools and the equipment (including low impact tree removal using a crane), a team of tree care professionals, and our commitment to carry out best industry practices, are the ones to call in Redmond.
Family-owned and operated
Insurance claim assistance
A+ BBB rating
Licensed, bonded, and insured
Estimates are always free
If you are considering removing one or more trees in the Redmond area, get in touch with P'n'D Logging and Tree Service at (425) 569-0900.