Tree Removal in Ravensdale – Downed, Dead or Dangerous Trees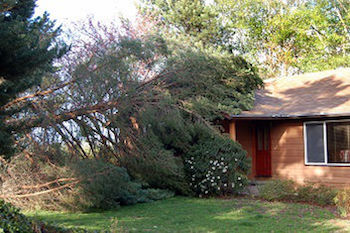 The Ravensdale community is surrounded by big, beautiful trees that are an integral part of residential, commercial, and recreational property. As much as we would all like to maintain the environmental and aesthetic value they provide, there are those times when a tree removal may become necessary.
Dead trees pose one of the biggest threats to Ravensdale property owners. Although a dying or dead tree may not look dangerous, its weakened condition makes it an easy target for storms and high winds. Taking tree removal steps today can save you the trauma of one landing or your roof!
A tree removal service is a wise choice in Ravensdale if you see:
Fungi, like mushrooms, growing around the trunk base
Cavities in the trunk or in major branches
Peeling bark or cracks in the trunk
Branches that are dead or hanging in the upper crown
P'n'D Logging and Tree Service serves home, business, and municipal property owners with expert tree removal services.
Tree Removal Service for Home & Business Property in Ravensdale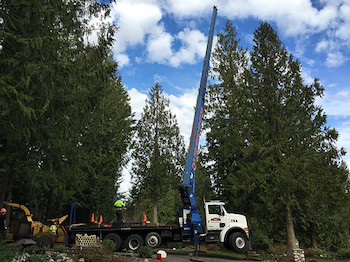 Our tree removal service can also address hazardous trees. When a tree is first planted, the location may be ideal. When they grow, however, their impact in their surroundings can often change. Of course, having a tree removed for the simple purpose of restoring your view is possible, but there are more hazards that may go unnoticed.
Here are a few good reasons to hire a tree removal company:
Sidewalks and streets are restricted or blocked
Roots are damaging underground utilities
Root systems are undermining foundations
Other obstructions cannot be cleared by trimming
Our crew of tree removal specialists can handle your tree removal requirements in the Ravensdale area. We have a high-skilled team, the correct tools, and well-maintained specialized equipment to lift trees from buildings, and easily access confined spaces.
Why Do Ravensdale Residents Choose Our Tree Removal Company?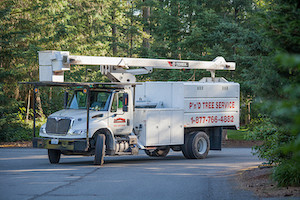 We have been the tree removal company of choice for decades. Working throughout the Puget Sound as well as the Ravensdale area since 1977, our customers know they can depend on us for fast and efficient tree removal services, great customer service, and fair and competitive rates.
P'n'D is a tree removal company that understands the importance of following best practices and guidelines for preserving the environment, and the maximum level of safety standards to protect our technicians and our customers.
Family-owned and operated
Free written estimates
Assist you with insurance claims
Licensed, bonded, insured
A+ BBB rating
For any questions or concerns regarding a tree removal service in the Ravensdale area, give P'n'D Logging and Tree Service a call. (425) 569-0900.