Tree Removal in Puyallup – Downed, Dead or Dangerous Trees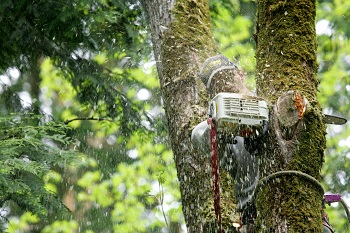 The Puyallup, WA area is fortunate to have beautiful trees that surround many homes and businesses. While they enhance public or personal landscaping, they also provide environmental, social, and economic benefits. Unfortunately, there are situations that one or more trees should be removed.
For instance, a dead tree removal service – whether the tree has fallen or is still standing – is a wise decision. Or, Puyallup residents may opt for tree removal when they are worried about safety, a liability risk, or potential damages. Our tree removal services can safely remove trees from your residential, commercial or municipal property that:
Have suffered major storm damage
Pose a hazard to pedestrians
Create a safety problem for your family
Show signs of structural decay
Have become pest-infested
If Puyallup residents are concerned about a dead, fallen, or hazardous tree, call in the tree removal experts at P'n'D Logging and Tree Service! (425) 569-0900
Tree Removal Service for Home & Business Property in Puyallup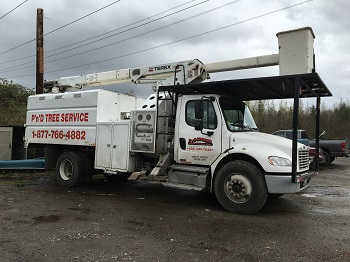 Removing an entire tree is a risky project for the do-it-yourselfer. It is a dangerous task and requires specialized equipment, experience, and skill to safely remove a tree without causing additional damage to landscape or structures. A better approach is to rely on the services of an experienced tree removal company!
Although there are several reasons that Puyallup property owners schedule a tree removal service, such as it is too close to your residence or office building, or it obstructs overhead power lines, or you are doing a renovation to your landscape, many times removing a tree is a must!
Excessive winds, winter storms, or ice and snow can cause big limbs or entire trees to fall on homes or Puyallup office buildings. Our 24/7 emergency tree removal team uses a crank truck that will safely lift and remove the tree from the structure which minimizes any further damages to your building or landscaping.
Why Do Puyallup Residents Choose Our Tree Removal Company?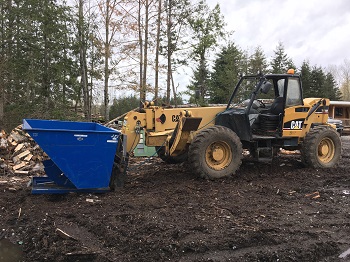 Since 1997, our tree removal company has been family owned and operated. We live here, we work here, and we take pride in every tree care service we do. Puyallup property owners know when they want the job done quickly, efficiently and safely, they can depend on us.
We offer emergency and crane tree removal, stump grinding, pruning and view clearing, logging and land clearing and even firewood sales!
Licensed, bonded and insured
Affordably priced
Provide free written estimates
Assist with insurance claims
Excellent customer service
For one of the best tree removal companies in the area, call P'n'D Logging and Tree Service at (425) 569-0900.