Tree Removal in Peshastin – Downed, Dead or Dangerous Trees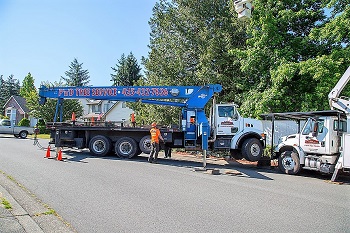 Taking down a tree is never an easy decision. However, sometimes tree removal is the only feasible alternative available. In such situations, you can get in touch with our tree removal contractors in the Peshastin, WA area. Our tree removal service available at P'n'D Logging and Tree Service will even help you deal with emergency requirements.
If you have a tree that is rotting and is about to fall down, then making use of our tree removal service is an ideal alternative. To add to this, our tree removal company will make sure that the job is completed safely, so that, there is no damage to the surrounding structure or your landscape.
While working on tree removal jobs our contractors in Peshastin keep the following things in mind.
Superior work quality
Excellent crew or teamwork
Well organized process
Tree Removal Service for Home & Business Property in Peshastin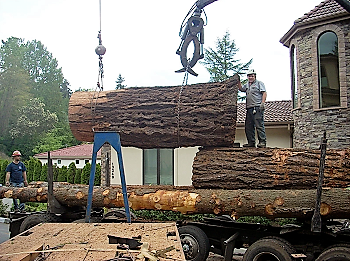 Keeping a tree that is damaged or dead is never a good option. It is not only bad to look at but can also prove to be a risk. Especially, since it can fall down anytime. To save yourself from something like this, getting in touch with our tree removal company is highly recommended.
Our tree removal service will also help you get rid of highly infected trees. While offering tree removal service in the region, we strive to finish the job seamlessly. To add to this, our tree removal company has the most affordable service charges that you can find in the area.
Here is a list of reasons why you should choose us for a tree removal service in Peshastin.
We offer budget-friendly service
Are available for emergency jobs as well
Use some of the latest tools and cranes
Why Do Peshastin Residents Choose Our Tree Removal Company?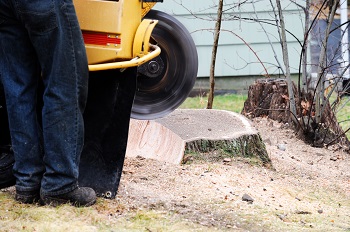 We even offer tree removal service for landscaping projects. We never compromise on the work quality due to the size of the project. Our tree removal company welcomes every type of business that comes our way whether big or small
Moreover, in order to finish the work safely, we use state of the art tools and machines. Our tree removal company also has a fleet of cranes for handling difficult and large size projects. So, give us a call today to know more about our offerings.
Our tree removal company serving in Peshastin is also:-
You can call P'n'D Logging and Tree Service on (425) 569-0900 to hire our tree removal team around Peshastin today.