Tree Removal in Overlake – Downed, Dead or Dangerous Trees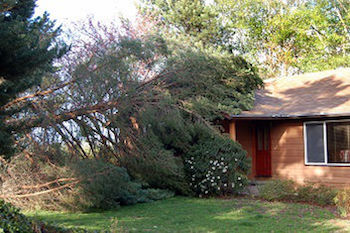 P'n'D Logging and Tree Service provides tree removal services to the Overlake area along with the greater Puget Sound region. Since 1977, we have served homeowners and commercial customers by removing potentially dangerous trees, hazardous ones, or trees that have already fallen.
When should a tree be removed? This is a very popular question we are often asked. There are those times when tree removal is performed to make way for new development or a landscape improvement, but most frequently it is to eliminate the risk of a dangerous circumstance in the future.
A dead or decaying tree may not seem dangerous on your Overlake property, but with its impaired condition, it can become a victim of the next storm that produces high winds. Here are a few clues that can help you decide if a tree removal service may be necessary:
Chipped or peeling bark
Hanging or dead branches near the crown
Signs of infection or disease, like fungi around the base
Cavities and/or cracks in the tree trunk
Want to know more about the tree removal process? Just call (425) 569-0900.
Tree Removal Service for Home & Business Property in Overlake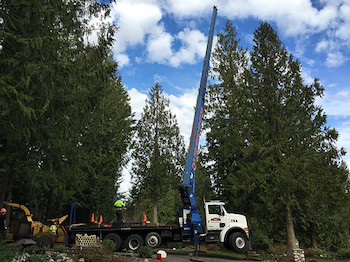 Residents in the Overlake neighborhood are very familiar with rainfall, wind, ice, snow, and even storm damage. These types of weather conditions can even cause healthy trees to fall. We highly suggest that home and business owners have trees removed before they fall and end up on a roof or a car!
Our professional tree removal company can help with any of your tree removal needs. Whether it's an emergency tree removal or proactive services, we will quickly and safely:
Fell a tree to a specified designation
Use low-impact cranes for restricted or tight spaces
Lift trees off buildings, other structures, and vehicles
We will also reduce the charge of stump grinding when included with a tree removal service!
Why Do Overlake Residents Choose Our Tree Removal Company?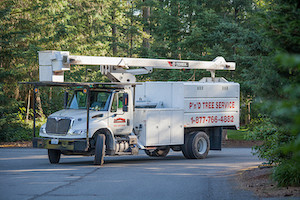 Since 1977, our tree removal company's goals have focused on providing our customers with quality services, affordable and competitive rates, and the best customer service possible. We are quick, effective, and reliable. Whether Overlake residents need a tree removal service or one of the other tree care services we offer, you can count on us to get the job done.
Here are some other great reasons to choose us as your tree removal company in the Overlake community:
We began as & we still are family owned and operated
Complimentary detailed, written estimates
We are available to assist with insurance claims
Give us a call today at (425) 569-0900.