Tree Removal in North Bend – Downed, Dead or Dangerous Trees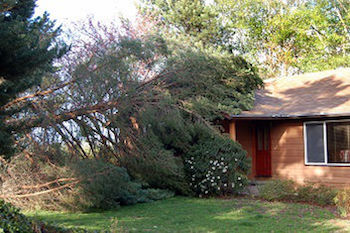 If your home or business property in the North Bend community currently has a diseased or dying tree or one that is presenting a hazardous situation, now is the time to take action. Notwithstanding the many advantages that trees have in our environment, some conditions make tree removal services the right decision.
P'n'D Logging and Tree Service can help North Bend property owners avoid the risk of future injuries or damages. Our customers have chosen to remove a tree when they are faced with a hazardous or dangerous situation, including:
A tree that has died but has not fallen yet
Trimming alone will not remove obstructions
Entryways, walkways or sidewalks are blocked
Tree clearing to make way for construction
Roots interfering with utilities and building foundations
If you are a property owner in the North Bend area and would like one or more trees removed, call us at (425) 569-0900.
Tree Removal Service for Home & Business Property in North Bend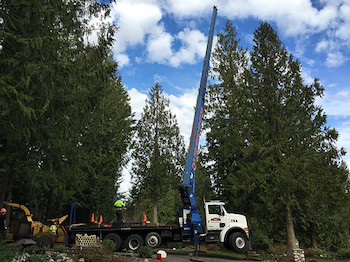 Storms, heavy rain, and strong winds can cause a tree to fall in minutes; particularly those that are already dead or are suffering from an internal truck disease. Wouldn't it be wiser to schedule a preventative tree removal service now than experience the damage of a tree falling on your North Bend home or office?
In the event you do find yourself in need of emergency tree removal services, we can handle that too. Our tree removal company is ready 24/7 to respond to such emergencies. With an experienced crew of tree removal specialists along with the best tools and equipment, we are able to safely:
Fell trees to a predetermined, designated location
Use low-impact cranes to reach confined areas
Use crane trucks for lifting trees
It's also a great time to consider removing the stump too. We offer discounted rates on stump grinding when combined with a tree removal service.
Why Do North Bend Residents Choose Our Tree Removal Company?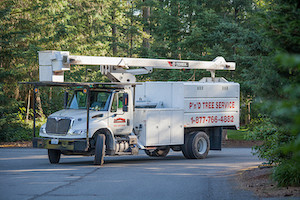 It may be our speedy and effective process, our commitment to customer service, or the tree removal experience!
What sets us apart from other local tree removal companies is our commitment to adhere to best-industry practices for preserving and protecting the environment, and the strongest level of safety requirements for the safety and protection of our customers and our team.
Other good reasons we are the preferred tree removal company in North Bend:
Competitive rates
Complimentary estimates
Assist with homeowner insurance claims
Family owned and operated
Call P'n'D Logging and Tree Service today for your residential, business, or municipal tree removal needs in the North Bend area. (425) 569-0900