Tree Removal in Normandy Park – Downed, Dead or Dangerous Trees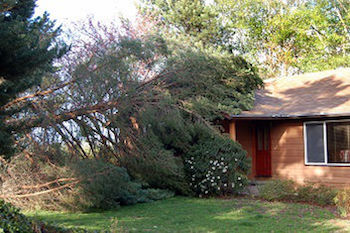 P'n'D Logging and Tree Service has helped Normandy Park residential, commercial and municipal property owners with their tree removal needs since 1977.
Although all enjoy the benefits the trees add to our landscaping and environment, there are particular circumstances when removing a tree is the proper choice. For example:
Those that are dead but still standing
Roads, sidewalks, paths or walkways are blocked
New construction or landscaping updates require clearing
Root systems are damaging underground utilities or foundations
Our tree removal company is capable of operating in a diversity of environments and weather conditions. With a highly skilled crew, state-of-the-art equipment, and proper tools, we can remove a tree with little or no damage to your property.
If you want to schedule a free consultation or would like an estimate (they are free too!) for a tree removal service in the Normandy Park area, just call (425) 569-0900.
Tree Removal Service for Home & Business Property in Normandy Park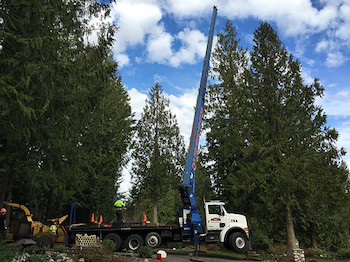 Dying, dead, or unhealthy trees pose a big risk to property owners. We refer to these as dangerous trees because their weakened state makes them prime targets for strong winds, ice, and snow. Instead of holding your breath during the next storm, we will be happy to assess your situation now to mitigate the risk of injury or damage should the tree fall.
Our tree removal service includes a highly qualified team who know how to:
Bring trees down safely and to a predefined place
Use low-impact cranes for difficult or confined areas
Lift trees from buildings or structures with a crane truck
During a tree removal service, we offer discounts on stump grinding to Normandy Park residents. It's a great way to finish up the job and you won't have to worry about an unsightly or pest-infected stump!
Why Do Normandy Park Residents Choose Our Tree Removal Company?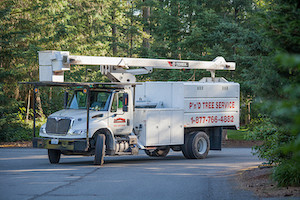 We are a tree removal company that has worked in and around the Normandy Park area for years. Our customers know they can depend on us for high-quality work that is always safely and efficiently accomplished. Our adherence to the best industry standards means we value the preservation of the environment and follow the highest level of safety requirements for the safety of our team, customers and their property.
Normandy Park home, business, and municipal property owners also rely on our tree removal company because we:
Are family-owned and operated
Offer affordable and competitive pricing
Provide free, written estimates
Will work with your insurance company
Call us today at (425) 569-0900 for your tree removal needs in the Normandy Park area.