Tree Removal in Newcastle – Downed, Dead or Dangerous Trees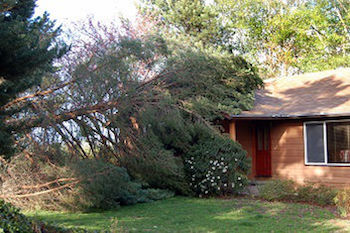 There are several great reasons to contemplate a tree removal on your Newcastle property. Land clearing to address new construction or landscaping improvements can necessitate removing one or several trees. Other valid reasons to remove a tree can be due to a hazardous or dangerous situation.
When a tree is started, it's difficult to predict what can appear over time. With new surroundings like homes, roadways, or other buildings, often problems can result that only tree removal services can reduce.
Hazardous conditions include:
Foundations are harmed by root systems
Roots are creating interference with buried utilities
Large branches are too near to power lines
Obstructing or interfering sidewalks, streets, or walkways
Contact P'n'D Logging and Tree Service if a tree is down, or you're worried about a dead or hazardous tree.
Tree Removal Service for Home & Business Property in Newcastle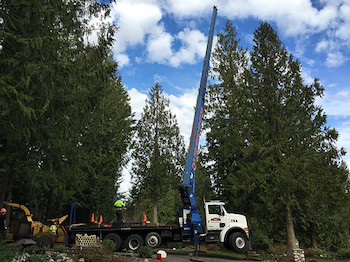 Not adding renovations or construction, tree removal services are normally a precautionary step or an emergency demand. There are ways to lessen the risk of impending problems by understanding the likely causes today
Already dead, unhealthy or decaying trees are the most significant threat for Newcastle property owners. In a vulnerable state, these trees are less capable of holding up to harsh weather conditions like strong winds, ice, or snow. The next storm may have enough strength to cause a whole tree to fall or send a heavy branch onto your roof!
Our tree removal service specialists can:
Safely drop a tree to a designated spot/li>
Access difficult or hard-to-reach areas
Use a crane truck to carefully lift branches & trees
Make the move today to avoid hassles in the future and call us for a tree removal service.
Why Do Newcastle Residents Choose Our Tree Removal Company?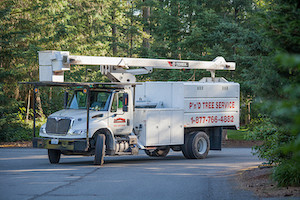 Our tree removal company has served the Newcastle community for a long time. Since 1977, we have performed efficient, fast, and competitively priced tree removal services. We are committed to obeying best-industry practices for protecting our environment in conjunction with the top level of safety to protect our staff and our customers.
Home and business owners in the Newcastle area additionally prefer our tree removal company as we:
Offer help with insurance requirements
Give free estimates
Are licensed, bonded, and insured
Are A+ BBB rated
Call our tree removal company at (425) 569-0900 for inquiries or concerns on the tree removal service in Newcastle.