Tree Removal in Nelson – Downed, Dead or Dangerous Trees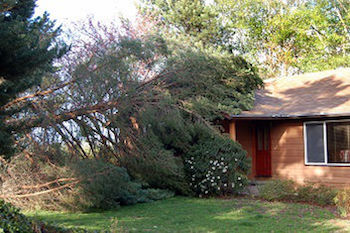 As an experienced tree removal company since 1977, we dispatch professional technicians with state-of-the-art equipment, specialty tools, and thelatest technologies in all types of environments and conditions.
We provide tree removal services to residential and commercial clients and municipalities in Nelson. Our professional operators use the most advanced equipment to avoid property damage.
We are strong proponents of saving trees. However, our certified arborist may recommend tree removal services following an assessment for conditions such as:
Pest infestations and diseases
Dead or dying trees
Decayed trunks or root rot
Storm-damaged trees
Major trunk cracks or splits
Overgrown trees in small or confined areas
Our crew will remove all debris from the site and conduct a final review of your property to ensure no further damage has occurred.
Call today to schedule a free consultation and detailed written estimate. One call does it all!
Tree Removal Service for Home & Business Property in Nelson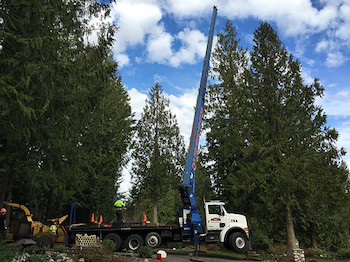 While we are committed to protecting your investment in trees, when you require tree removal services for your home or business property in Nelson, call the best in the Pacific Northwest!
We have a team of certified arborists to conduct tree inspections and work with our professional crew on removal for any job, no matter how large or small. From residential and business properties to working with construction companies, builders, local cities, and municipalities, we are the company to call for your tree service needs.
We use specialized equipment such as cranes to remove any tree size in confined or hard-to-reach areas, near septic systems, on hillsides, and between dwellings.
There are dangers associated with a do-it-yourself tree removal project, such as:
Cosmetic property damage
Risk of electrocution
Falling out of the tree
Injury from fallen limbs or branches
Severe injury from chainsaw kickback or improper use
Call us to carefully remove a tree from your property without potential risk to your life or property. We provide a safe and efficient tree removal service without the risk of injuries or damage of a do-it-yourself project.
Why Do Nelson Residents Choose Our Tree Removal Company?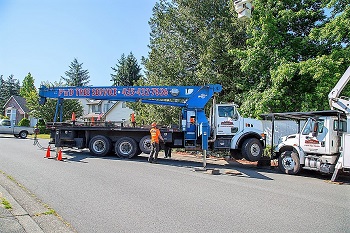 Our professional team works seamlessly to protect your home, landscape, and neighboring properties when removing trees.
As a family-owned and operated tree removal company, we employ a highly skilled team with years of experience working together because we know there is no room for error.
Our arborists assess tree conditions, evaluate any pre-existing property damage from fallen trees or heavy limbs, prepare a safe site plan, and work alongside our professional crew to remove the tree(s) and clear away the remaining debris.
These are reasons why Nelson residents choose us for tree removal:
Licensed, bonded, and insured for your protection
Safety is our highest priority
A no-obligation free written estimate
Knowledge of local regulations
State-of-the-art equipment and specialty tools
Fast and affordable removals
Call P and D Logging and Tree Service to get the job done right! 425-569-0900