Tree Removal in Milton – Downed, Dead or Dangerous Trees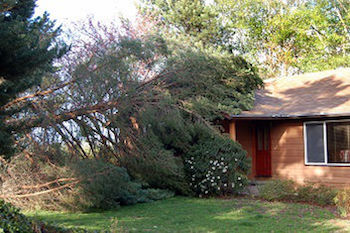 There are a lot of good reasons to consider a tree removal on your Milton property. Land clearing to make way for new construction or landscaping renovations can require removing one or more trees. Other equally good reasons to remove a tree are when it causes a hazard or reduces the risk of a future, dangerous situation.
When a tree is planted, it's hard to predict what can happen over time. With new surroundings like buildings, roads, or other structures, often problems can arise that only tree removal services can eliminate. Hazardous situations include:
Foundations are being damaged by root systems
Roots are causing interference with underground utilities
Large branches are too close to overhead power lines
Blocking or obstructing sidewalks, roads, or walkways
Reach out to P'n'D Logging and Tree Service if a tree has fallen, or you're worried about having a dead or hazardous tree.
Tree Removal Service for Home & Business Property in Milton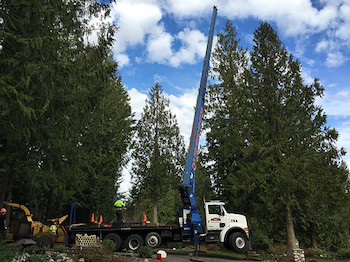 Not including renovations or construction purposes, tree removal services are usually a precautionary measure or an emergency need. There are ways to reduce the risk of future problems by understanding the potential causes today.
Already dead, diseased or dying trees are the biggest threat for Milton property owners. In a weakened state, these kinds of trees are less able to hold up under severe weather conditions like high winds, ice, and snow. The next big storm may have the power to bring down the whole tree, or at the very least, send a big branch through your roof!
Our professional tree removal service team can:
Safely fell a tree to a preplanned location
Access hard-to-reach or confined areas
Use a crane truck to safely lift trees from structures
Take the step today to save future hassles and call us for a tree removal service.
Why Do Milton Residents Choose Our Tree Removal Company?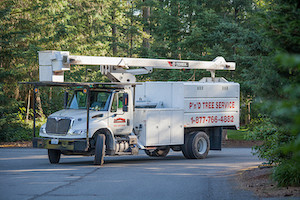 Our tree removal company has been serving the Milton community for decades. Since 1977, we have delivered efficient, fast, and competitive tree removal services. We are dedicated to following best-industry practices for preserving our environment as well as the utmost level of safety to protect our workers and our customers.
Property owners in the Milton area also prefer our tree removal company because we:
Offer assistance with insurance claims
Provide free estimates
Are licensed, bonded, and insured
Have an A+ BBB rating
Call our tree removal company at (425) 569-0900 for questions or concerns about the tree removal process on Milton property.