Tree Removal in Midway – Downed, Dead or Dangerous Trees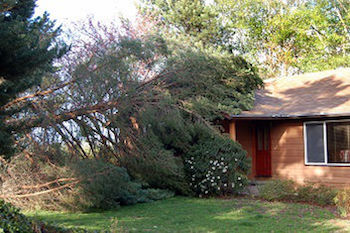 There are many reasons why a tree removal may be necessary on your Midway property. It can be part of a land clearing project for new construction or landscape renovations. However, many times a tree needs to be removed because it presents a hazardous or potentially dangerous situation.
If you are concerned about a fallen, dead or otherwise dangerous tree, call P'n'D Logging and Tree Service! A hazardous tree doesn't start that way, but overtime problems can surface that may indicate a tree removal service is needed, like when:
Roots are disturbing building foundations
Underground utilities are being damaged by roots
Branches are interfering with power lines
Sidewalks and walkways are obstructed
If you have a fallen, dying, or problem tree on your property, we are the ones to call!
Tree Removal Service for Home & Business Property in Midway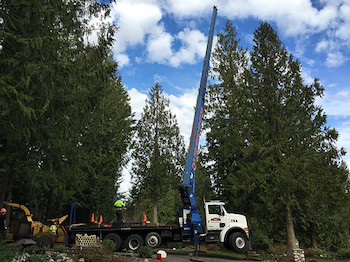 Not including new construction, a tree removal service can be a preventative measure or an emergency requirement. Knowing what to look for can often prevent a future emergency and avoid high-cost repairs.
Dead or dying trees present a higher risk of coming down. As they weaken, they are not able to withstand storms that bring high winds, or the extra weight of ice and snow. These weather conditions can bring down an entire tree, or send huge branches crashing into buildings or other structures on your Midway property.
Our experienced tree removal service experts can:
Reach small or confined spaces with a low-impact crane/li>
Safely bring a tree down to a specific, predetermined area
Lift trees that have fallen using a crane truck
Opting for a hazardous or dead tree removal service now is the smartest way to protect yourself from future injuries or property damage in the future.
Why Do Midway Residents Choose Our Tree Removal Company?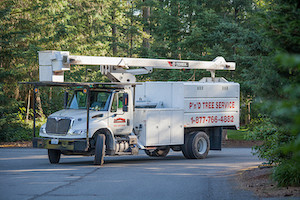 Our tree removal company is well known throughout the Midway area. We believe our reputation speaks for itself. Since 1977, we have provided efficient, quick, and affordable tree removal services. More so, we incorporate the highest level of safety requirements, as directed by best industry standards, to protect our crews and our customers.
Midway residents also appreciate the fact that our tree removal company:
Helps with the insurance claim process
Offers complimentary estimates
Is licensed, bonded, and insured
Has a BBB rating of A+
If you would like more information about our tree removal company or would like to know about additional tree care services we provide, just give us a call at (425) 569-0900.