Tree Removal in Mercer Island – Downed, Dead or Dangerous Trees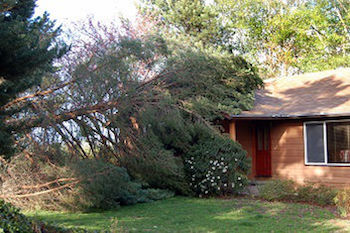 Mercer Island businesses and homeowners welcome the advantages that trees provide. They not only provide beauty and privacy, but the environmental benefits are almost limitless! While maintaining and preserving them is preferred, there are certain situations where removing a tree is justified.
Dangerous trees on your Mercer Island property are ones that will be more likely to fall. Already dead (but still standing) or a dying tree is top on the list because they are much less resilient to excessive weather conditions. High winds or the extra weight of snow and ice can cause branches to break and fall or worse yet, you make awake to the sound of one crashing on your roof!
Hiring a tree removal company today is a preventative step that property owners may want to consider. Here are a few signs that a tree may be dead or dying:
Fungi growing at the trunk base (like mushrooms)
Chipped and/or peeling bark
Branches are hanging or dead in the crown
Diseased or pest infestations
Cavities or cracks in the trunk or scaffold branches
P'n'D Logging and Tree Service performs dangerous tree removals on residential, commercial, and municipal property in Mercer Island.
Tree Removal Service for Home & Business Property in Mercer Island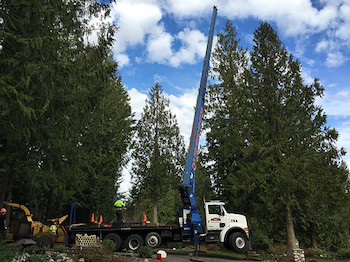 Hazardous trees may also call for a tree removal service. Although they didn't start out as a hazard, if you combine natural growth and surrounding changes, problems can arise. If you are experiencing any of the issues below, we can help!
Sidewalks or pathway are hindered
Roots are encroaching on underground utilities
Building foundations are being disturbed by roots systems
Other obstacles cannot be removed by just trimming
Branches or trunks are too close to power lines
Let our crew of tree removal experts assist you in restoring your Mercer Island property to a safe place!
Why Do Mercer Island Residents Choose Our Tree Removal Company?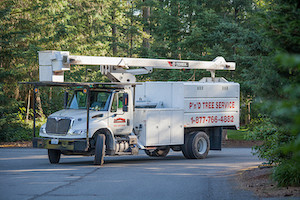 Our tree removal company has served communities throughout the Puget Sound for decades. Because we have worked with homeowners and business owners since 1977, they are confident we will provide the best tree removal service possible, have competitive rates, and treat our customers with the respect they deserve.
You may also like to know that we:
Can help with insurance claims
Have an A+ BBB rating
Are licensed, bonded, and insured
Provide complimentary estimates
Are family-owned and operated
If you would like trees removed on your Mercer Island property, call in the pros! Call P'n'D Logging and Tree Service at (425) 569-0900.