Tree Removal in Lake Tapps – Downed, Dead or Dangerous Trees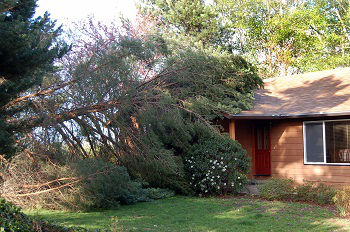 Saving a tree should be a top priority, but when Lake Tapps residents are faced with dead, dangerous or downed trees, tree removal services may be the right choice. Trees can become damaged for a variety of reasons including high winds, ice and snow build up, and even disease or pest infestation.
P'n'D Logging and Tree Service uses highly refined tree removal methods performed by an experienced crew to safely and efficiently to take care of hazardous or dead trees on Lake Tapps property. We can help commercial or residential property owners avoid the liability risk from trees that are:
Posing a possible threat to close buildings

Interference around power & utility lines

Causing an obstruction of walkways

Creating problems from overgrown roots
A tree removal service in Lake Tapps can be performed for preventative reasons, as well as to make way for new construction or landscaping renovations. Have questions? Just call (425) 569-0900.
Tree Removal Service for Home & Business Property in Lake Tapps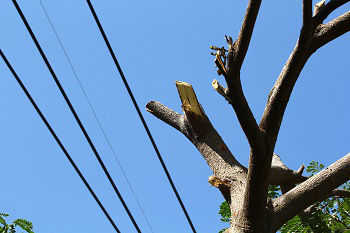 Many times, tree removal services are not a planned. Until one of the beautiful trees surrounding your Lake Tapps home or business is now on your roof, car, or laying across your yard! We know that events like that can occur at any time, especially during the winter months, so we offer 24/7 response to emergency tree removal too.
We use state-of-the-art equipment and an expertly trained team to assist you in restoring your property back to a safe condition, by:
Lifting the tree or large branches with a crane truck

Utilizing a low-impact crane for tight spaces

Felling a tree safely to defined area
Our crew works in all types of weather and conditions that may be present on your Lake Tapps property. No job is too small or too large; nothing stops our crew from getting the job done!
Why Do Lake Tapps Residents Choose Our Tree Removal Company?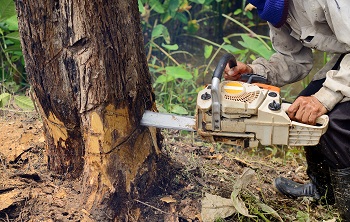 One of the many reasons Lake Tapps property owners prefer our tree removal company is that they know our reputation is accurate – We are the best in the Northwest!
Not only are you able to depend on us for best industry standards pertaining to safety, but you can look forward to the beautiful restoration once we are done.
Other reasons to choose us include:
Family owned and operated

Customer service oriented

Rapid response time on emergencies

Free consultation and written estimates

Insurance claim assistance
Whatever your tree removal needs are in the Lake Tapps area, we got you covered. Give us a call today at (425) 569-0900.