Tree Removal in Hobart – Downed, Dead or Dangerous Trees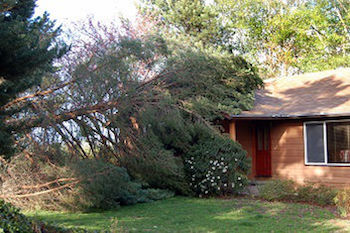 When is it time to remove a tree? One of the easiest answers is when you are preparing for new construction on your Hobart property or taking on a landscape renovation project. Other reasons for a tree removal are to correct a hazardous condition, remove a potentially dangerous situation, or deal with an emergency after it falls!
We refer to dangerous trees as having a higher than normal possibility of falling. Dead or dying trees will eventually lose strength and become more vulnerable to storms that bring high winds, ice, or snow. A preventative tree removal service eliminates future emergencies.
A hazardous tree, on the other hand, addresses issues like:
Roots are doing damage to utilities or foundations
Just trimming cannot overcome obstructions
Has grown too close to the home or building
Roads, walkways, entryways, or sidewalks are blocked
Call P'n'D Logging and Tree Service today to take care of your tree removal needs!
Tree Removal Service for Home & Business Property in Hobart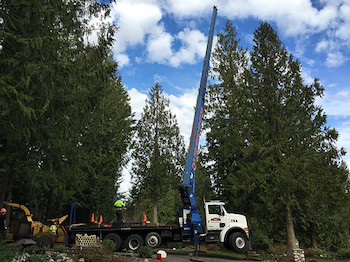 Weather elements in the Hobart area have a big impact on trees. As pointed out above, it's the "dangerous" trees that pose the biggest threat of coming down. This is why we strongly suggest that residential, commercial, and municipal landowners consider a tree removal service to prevent the risk of property damage or personal injury in the future.
Hobart residents may set up a tree removal service, or if you are faced with an emergency situation, we are available 24/7. Our expert tree removal teams have skills, the best tools, and required equipment to:
Bring a tree down to a safe location
Work in confined areas utilizing a low-impact crane
Lift trees safely from structures using a crane truck
We work in all types of weather conditions and can handle all sizes of trees! Need a tree removed? Call (425) 569-0900.
Why Do Hobart Residents Choose Our Tree Removal Company?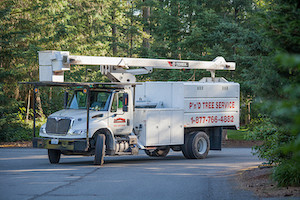 It's not surprising that we are the preferred tree removal company for residential or commercial property owners in the Hobart area. We take our work very seriously and that's why we take great care to precisely follow best industry practices for any type of tree services. These standards are in place to protect and preserve our environment, as well as safety guidelines that are necessary to protect our team members and our customers.
Other reasons Hobart property owners call our tree removal company::
We will provide assistance with your insurance claims
Free written estimates are provided for every job
Affordable and competitive rates
Has an A+ BBB rating
Licensed, bonded, and insured
Family owned and operated since 1977
We are happy to answer any questions you have about the tree removal process. Please call us at (425) 569-0900.