Tree Removal in Goose Prairie – Downed, Dead or Dangerous Trees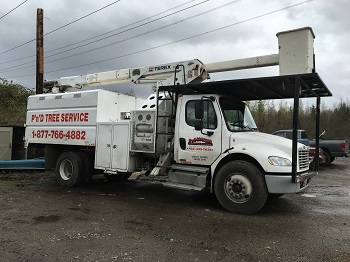 Has a tree in your yard fallen down or got damaged by a windstorm? Does your property have a severely diseased tree that appears now to be dead?  P'n'D Logging and Tree Service can help.
We offer tree removal service in the Goose Prairie, WA area. Taking out dead, hazardous or downed trees from your property is not a DIY task that you can plan to do over the next weekend. It should be left to a seasoned tree removal company like ours. We come to such jobs with:  
A detail-oriented approach
Trained and diligent technicians
Cutting-edge tools and machines
Since we are a licensed, bonded and insured tree removal company, Goose Prairie residents who hire us can have the peace of mind from knowing that they will stay protected all through the job.
Tree Removal Service for Home & Business Property in Goose Prairie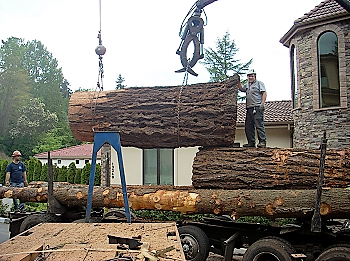 We are equipped for catering to all sorts of demands for tree removal service in the Goose Prairie area. No job is too big or too small for us. Our company is available for taking out trees:  
Of any size and species
For both emergency and pre-scheduled jobs
From home as well as business properties
Even from hard-to-access spaces
Hire our expert and well-equipped team with full confidence of receiving top-quality tree removal service. Our technicians bring all their knowledge, skills and experience to the job for ensuring that it is completed to surpass the highest industry standards as well as exceed your expectations.
Contact our tree removal company now to schedule your job.
Why Do Goose Prairie Residents Choose Our Tree Removal Company?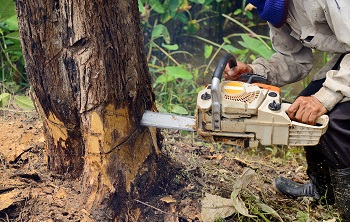 There are many dangers involved in removing a tree. Unless carried out by qualified tree removal service providers with the right equipment, the work runs the risks of:
Personal injury after falling from a height
Property damage from falling sections of the tree
Destroyed top soil, flowerbeds, lawn, etc. around the tree
You can let your mind be at ease and entertain no such worries when you hire the services of our tree removal company in the Goose Prairie area. We send out proven pros to do your job.  Our tree removal company dispatches them with tree trimmers, crane and everything less necessary for quick, low-impact and safe job completion. 
Make P'n'D Logging and Tree Service your first and only call for tree removal service in the Goose Prairie area. Reach us at (425) 569-0900.