Tree Removal in Gig Harbor – Downed, Dead or Dangerous Trees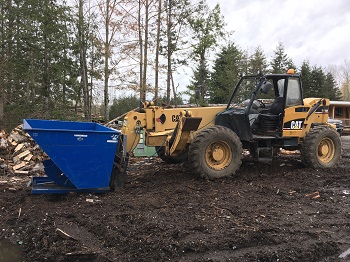 Gig Harbor residents are blessed with a bountiful number of beautiful trees. Other than the immense beauty they provide to the landscape, they also provide social, economic, and environmental benefits. However, there are times that trees need to be removed.
Our tree removal service can remove trees from Gig Harbor property that:
Have fallen due to storm or winds
Pose a danger to residents or neighbors
Have structural problems, like decay
Removing a tree can be an overwhelming task as a DIY project. It can be dangerous and demands the right equipment and skill to successfully remove a tree safely and without creating more damage to the surrounding area. The right approach is to hire a professional tree removal company! Call P'n'D Logging and Tree Service that has provided tree removal services to residents in the Gig Harbor area for decades.
Tree Removal Service for Home & Business Property in Gig Harbor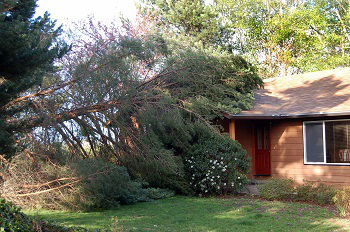 We provide tree removal service for residential, commercial, and municipal property. Our refined removal methods not only save you time but will save you money by finishing jobs quicker than other tree removal companies in the Gig Harbor area.
Although there are many reasons to schedule a tree removal service, such as a tree is too close to power lines, your home or other structures, often having a tree removed is a necessity! Winter storms and high winds and even snowfall in the Gig Harbor area often result in trees (or large limbs) falling on homes or commercial buildings.
If this happens to you, our 24/7 emergency tree removal team can use a crane truck to safely lift the tree from home which will minimize further damage to your property. Our goal is to assist you in making your residential and commercial property safe again!
Why Do Gig Harbor Residents Choose Our Tree Removal Company?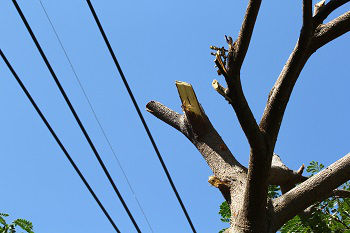 As a family owned and operated tree removal company since 1977, Gig Harbor residents know they can count on us to take care of their tree service needs. Whether you are looking for crane tree removal, pruning & view clearing, logging and land clearing, stump grinding or firewood, just one call does it all!
Licensed, bonded and insured
Highly trained crew
The right equipment including cranes
Competitive rates
Will work with insurance company
Municipal, commercial & residential services
Always provides free estimates
If you need a tree removal company in the Gig Harbor area, just call P'n'D Logging and Tree service at (425) 569-0900.