Tree Removal in Fife – Downed, Dead or Dangerous Trees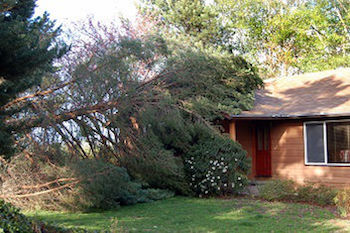 Although trees are a beautiful landscaping feature and bring many benefits to the environment, there are times when removing a tree is the right choice. If you are a Fife property owner in need of a tree removal service, call P'n'D Logging and Tree Service.
Many of our customers ask us, "When should a tree be removed?". This type of tree service is either a proactive or a reactive decision. If you are dealing with a dead or hazardous tree, the potential for future problems are high. Here are a few examples of when a tree removal is recommended::
Still standing but dead or dying
Obstructions cannot be cleared by trimming
Walkway, streets or sidewalks are blocked
Roots are impacting foundations or underground utilities
If you are concerned about a potentially dangerous tree on your property, call us at (425) 569-0900.
Tree Removal Service for Home & Business Property in Fife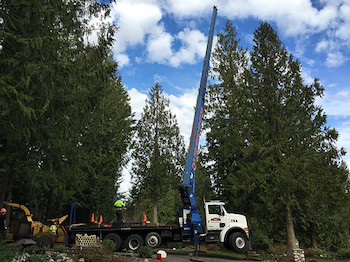 There are situations that call for a tree removal service, such as clearing the land for new construction or landscaping renovations. But more often than not, our customers call us because a tree has fallen on the roof or other structures! That's why it's important for Fife residents to understand that a dead, diseased or dying tree is a sitting target for storms and high winds.
If you do find yourself dealing with fallen tree, our emergency tree removal services are available 24/7. For whatever reason a tree needs to be removed from your Fife property, you can depend on our experienced crews that have the right equipment and tools to:
Utilize cranes to lift trees safely from structures
Drop a tree to specific, predetermined spaces
Get to hard-to-reach areas with a low-impact crane
We can handle small trees or the giant ones that can crash through your roof!
Why Do Fife Residents Choose Our Tree Removal Company?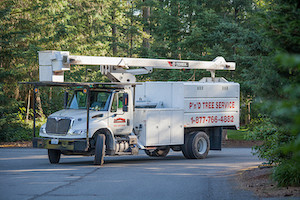 We believe it all comes down to who you are and how you do business. Our tree removal company has been family owned and operated for 40+ years. We know the value of having an expert crew, the proper tools, and specialized equipment to perform a tree removal service quickly, efficiently and safely.
We follow the best industry practices on protecting and preserving the environment, and the best safety standards to protect our employees, customers and property.
Our Fife customers also appreciate that fact that we:
Are able to help you with insurance claims
Detailed, written estimates are always free
Have a solid reputation and great reviews
Don't put off until tomorrow what you can do today. Call P'n'D Logging and Tree Service for your tree removal needs in Fife.