Tree Removal in Edgewood – Downed, Dead or Dangerous Trees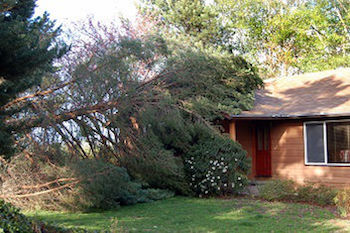 When you are dealing with a dead or potentially hazardous tree on your Edgewood property, then it's the right time to take steps now to prevent future costly scenarios. Even though trees enhance our environment and landscape, tree removal services should be considered under certain circumstances.
This can be when P'n'D Logging and Tree Service might help landowners tackle a problem now to avoid a bigger problem later! Our clients have opted to get a tree removal service for a wide variety of conditions, like:
Standing but appearing dead
Trimming doesn't eliminate obstructions
Blockage of sidewalks or roads
Brush and tree clearing for construction
New construction requires land clearing
Roots are causing issues with underground utilities
If you've got one or several trees that need to be removed on your Edgewood property, just reach out to us at (425) 569-0900.
Tree Removal Service for Home & Business Property in Edgewood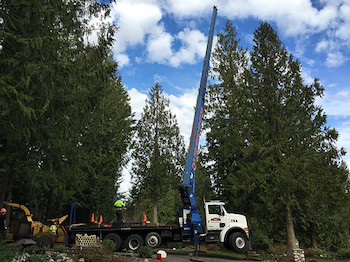 Storms and high winds could cause a tree to fall in moments; especially those that are dead but still stand, or those that suffer inner disease harm. Wouldn't it be safer to consider some preventative tree removal services now than suffer the damage of the tree landing on top of your Edgewood residential or commercial buildings?
Our tree removal company also provides emergency tree removal services 24/7 should you find yourself in a crisis. With a crew of professional tree removal technicians and specialized technical equipment and gear, we are far more than capable of:
Allowing trees to fall into a specified area
Using our cranes that are low impact for difficult locations
Applying our crane trucks to lift trees safely
In addition, we invite Edgewood property owners to make the most of stump grinding discounts when they are part of a tree removal service.
Why Do Edgewood Residents Choose Our Tree Removal Company?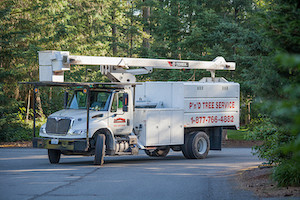 It might be our great tree services, our dedicated client assistance, or our extensive experience. We are proud to say that every one of these is a solid part of our tree removal company.
We strive to achieve more than other tree removal companies with our strict adherence best industry practices for maintaining the environment, in addition to the degree of safety for the utmost protection of our customers and our team.
Other advantages why our tree removal company is favored by Edgewood property owners include:
Affordable and competitive rates
Free detailed estimate
Help with homeowner's insurance
Family owned and operated since 1977
P'n'D Logging and Tree Service services home, business and municipal property owners throughout the area. Call today: (425) 569-0900