Tree Removal in Easton – Downed, Dead or Dangerous Trees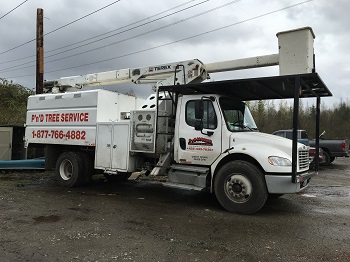 There comes a time when the much loved trees on our property need to be removed. They might be dying, diseased or damaged from storms. Whatever the reason might be, it is not in any manner a DIY job. Hiring amateurs for removing trees can endanger the safety of everyone around it.
For times like these, tend to P'n'D Logging and Tree Service for professional tree removal service at your Easton, WA, property.  Hire us as your tree removal company as we:
Have decades of experience
Use cranes and other advanced equipment
Send over experienced and skilled arborists
Are fast and pay keen attention to detail
Let all your tree worries to us. Call us today for our reliable and efficient tree removal service anywhere in the Easton area.
Tree Removal Service for Home & Business Property in Easton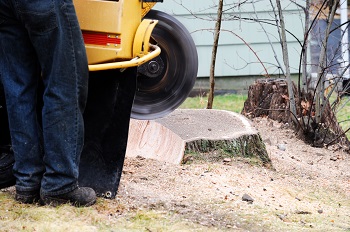 No one wants to keep hazardous trees on their property. They are not just dangerous to your safety but can also severely damage your property. What you need is experience and knowledge of trained arborists who are used to removing trees with utmost efficiency.
Some reasons for which you need to call for a tree removal service at your Easton property are when trees are:
Dead or decaying
Posing a threat to property or utility lines
Obstructing the landscape
Storm damaged
Whatever the reasons might, reach us for top quality removal services. We strive to finish the job accurately and in a timely fashion. Call us today for professional tree removal service for your residential or commercial properties.
Why Do Easton Residents Choose Our Tree Removal Company?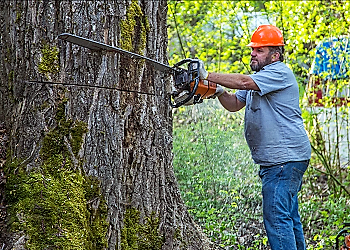 Why do we emphasize on hiring a professional tree removal company? It is because professional arborists know the exact complexity of the job and can handle it with great care and efficiency. If you are also looking around for reliable tree removal company in the Easton area, reach us because we:
Are licensed, bonded and insured
Provide 24 hours emergency services
Are a family owned and operated company
Provide free written estimates
Get in touch with us today to hire us as your tree removal company for quality results and 100% satisfaction. Our arborists are diligent and carry out tree removal service with proper safety measures and advanced tools.
Call P'n'D Logging and Tree Service at (425) 569-0900 to hire us as your professional tree removal company anywhere in Easton.