Tree Removal in Dryden – Downed, Dead or Dangerous Trees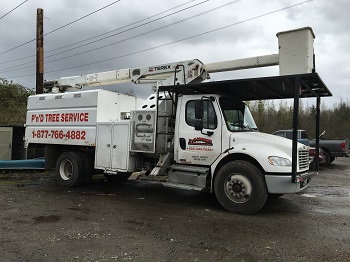 Trees look beautiful only till the time they are healthy and posing no danger. However age, storms, insect infestation and other reasons could decay or damage the trees making them have weak roots. Such trees pose a hazardous situation as they can fall on the nearby structures, utility lines or the commuters. They need to be removed immediately.
Get in touch with P'n'D Logging and Tree Service for hazardous tree removal service in Dryden, WA. Being an experienced and efficient tree removal company, we are called for removing trees that are:
Dangerous
Hazardous
Dead or decaying
Obstructing the growth of the under plants
Rely on our dead tree removal service which is done with utmost care using the best of equipment and safety gear. Our arborists are well trained and skilled in handling trees of all species.
Tree Removal Service for Home & Business Property in Dryden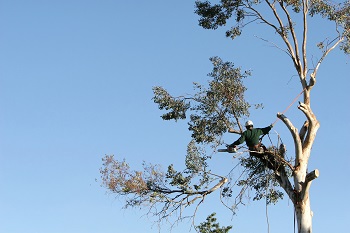 Removing trees from open landscape is much easier than hard-to-reach place. You must get the tree removal service from an experienced and well equipped tree service company to ensure the smooth removal of trees without any damage.
Rely on our tree removal service in Dryden as we are thorough experts in the job. Our expertise lies in tree removal service which is carried out:
After analyzing the landscape
Carefully using hi-tech equipment
Without damaging the other plants and structures
Do not be intimidated by the leaning tree in your landscape and call for our service immediately. We will dispatch our truck fully equipped to carry out the required job.
Why Do Dryden Residents Choose Our Tree Removal Company?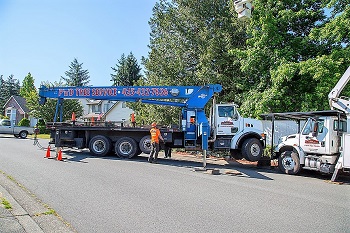 It is not every day that you have to get a tree removed. Therefore, it becomes essential that when you have to get the trees removed, choose a thoroughly experienced tree removal company so that you are assured of highly qualitative work.
Count on us when you require the services of a tree removal company in Dryden. We provide all tree services with utmost dedication and care. Some reasons why we are the chosen tree removal company in Dryden are:
Complete removal of tree with the stump
Safe removal
Clean up of the job site
We clean up the jobsite after the tree has been removed. This includes removing the stump, broken limbs and other debris.
Call P'n'D Logging and Tree Service at (425) 569-0900 when you need the services of an efficient tree removal company in Dryden.