Tree Removal in Des Moines – Downed, Dead or Dangerous Trees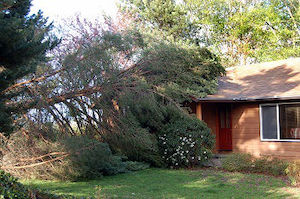 Trees are a piece of art created by mother nature. The endless benefits along with the green tranquility trees offer is something to be cherished. But when trees ages and gets old and weak, they lose their structural integrity which makes them a safety risk for everyone around them.
What you need is finest tree removal service so you and your property stay safe and unharmed from downed, dead trees or their branches.
P'n'D Logging and Tree Service is your reliable and professional tree removal company capable of handling any big or small task of removing trees. If you need a quality tree removal service in and around Des Moines, WA, area, get in touch with our fellow expert arborists. As a licensed, bonded and insured tree removal company, we make no compromise with hiring arborists who are:
Highly skilled
Professional
Detail-oriented
Seasoned with experience
Tree Removal Service for Home & Business Property in Des Moines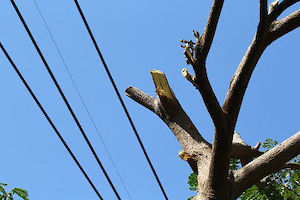 When you need professionals for efficient tree removal service in Des Moines and surrounding areas, make us your first call. As a family owned and operated business we understand how important is the safety of your loved ones and your property. Reasons why you might need a tree removal service soon is because your trees are:
Dead, dying or diseased
Damaged from storm
Destroying surrounding structures
Outgrowing its location
Do not worry if trees on your property are struggling with any such problems. Our expert technicians will take care of any complex task throughout the process with skill and experience. Get in touch with us if you need time and cost efficient tree removal service in Des Moines.
Why Do Des Moines Residents Choose Our Tree Removal Company?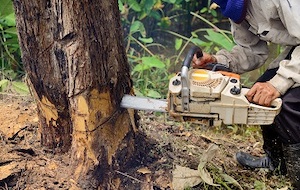 With decades of experience in the industry, we have made it our utmost priority to provide customer satisfaction through our quality services. Hire us as your tree removal company in Des Moines because we are:
Fully licensed, bonded and insured
BBB accredited with A+ rating
Offering competitive prices
Providing free estimates
Our crew will not only make sure to carry out the job in a detailed manner but will also ensure thorough cleanup of job site. When you hire us as your tree removal company, we come equipped with advanced tools, machines and arborists so you do not have to worry about anything.
Need a reliable tree removal company in Des Moines for your home and business property? Call P'n'D Logging and Tree Service at (425) 569-0900 today.