Tree Removal in Clyde Hill – Downed, Dead or Dangerous Trees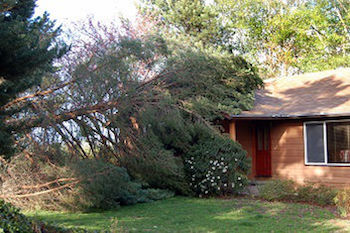 In the event you might have a dead, dangerous or fallen tree in your Clyde Hill property, consider taking steps now to avoid costly future damages. Although we enjoy the benefits trees add to the landscape and environment, a tree removal service may be necessary.
This is when P'n'D Logging and Tree Service can help landowners turn a hazardous situation into a positive one! Our clients have chosen us for a tree removal service when:
Trees are upright but dead
Trimming alone will not take care of all obstructions
Sidewalks, walkways or pathways are blocked
Land clearing for construction is required
New construction requires land clearing
Roots are causing damage to utilities
In the event you've got one or several trees on your Clyde Hill residential or commercial property which have to be removed, contact us at (425) 569-0900.
Tree Removal Service for Home & Business Property in Clyde Hill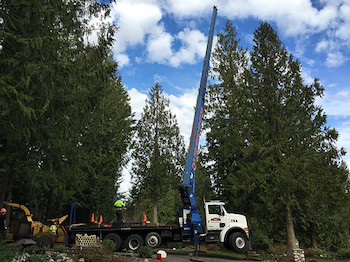 Storms and severe winds can cause a tree to fall in the blink of an eye, especially when they are dead or have excessive interior disease or decay damage. Doesn't it make more sense to do a preventative approach to tree removal than to face the overwhelming situation when it falls on your home or office?
Should you find yourself dealing with an emergency situation, you can also count on our tree removal company to be there as soon as possible. Our emergency tree removal services are available 24/7. With a team of tree removal specialists utilizing specialized tools, gear, and equipment, we are able to:
Fell trees to specified locations
Use cranes for confined or hard-to-reach areas
Lift trees with our cranes from vehicles or structures
We want to also point out to residents in Clyde Hill about our stump grinding discounts when coupled using a tree removal service.
Why Do Clyde Hill Residents Choose Our Tree Removal Company?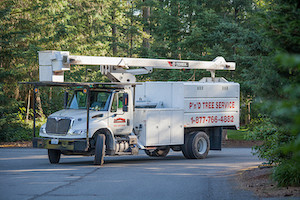 It could be our fast and cost-effective services, our committed customer care, or our tree removal low-impact approach. We believe all of these factors are why we are the preferred tree removal company in the Clyde Hill area.
Another thing that sets us apart from other tree removal companies is our commitment to following best industry practices for the safety of our customers and our team, as well as using environmentally friendly methods.
Our Clyde Hill customers also call our tree removal company because we:
Have competitive rates
Offer free written estimates
Are happy to assist with insurance
Have been family owned and operated since 1977
Reach out to P'n'D Logging and Tree Service for your home, business, or municipal tree removal needs in Clyde Hill. (425) 569-0900