Tree Removal in Cle Elum – Downed, Dead or Dangerous Trees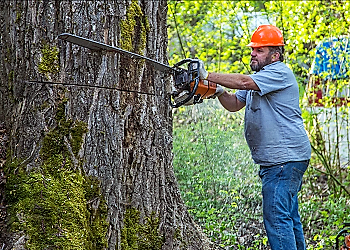 There is no denying the fact that trees in your landscape look beautiful, but the same trees can turn dangerous if they are decaying and can fall on your home. You need to get the trees regularly inspected to ensure that are no dangerous or hazardous trees in your landscape.
Call P'n'D Logging and Tree Service for efficient tree removal service in Cle Elum, WA. Serving as a reliable and reputed tree removal company since 1977, we have garnered enough experience and expertise in all our tree services. Give us a call to remove trees that are:
Decaying or insect infested
Dangerous or hazardous
Dead and downed
Our tree removal service also deals with trees that are posing a danger to the utility and power lines, nearby structures and the growth of other trees.
Tree Removal Service for Home & Business Property in Cle Elum
As an experienced tree removal company, our expertise lies in removing trees from hard-to-reach home and business properties. Traditional tree removal service methods and equipment cannot be used at such places. We have the required expertise and the equipment to handle such issues.
Trust our tree removal service in Cle Elum simply due to the fact that we are thoroughly experienced and well equipped. We have low impact cranes that ensure removal of trees:
Safely
Quickly
Cost effectively
Our trained and expert arborists offer tree removal service in Cle Elum using adequate safety gear ensuring that not only they are safe during the procedure but no damage is done to the nearby structures or persons.
Why Do Dryden Residents Choose Our Tree Removal Company?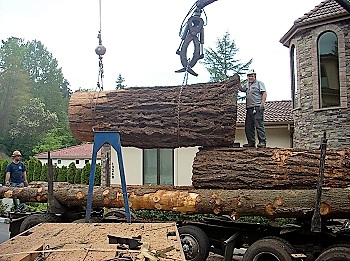 Choosing an efficient tree removal company is the ideal way to ensure the safety and beauty of your property. Give enough time and research to find the ideal tree removal company serving in Cle Elum to get the best tree service at the most affordable costs.
Count on us to be your tree removal company in Cle Elum as we:
Use the latest tools and equipment
Have an efficient task force
Family owned and operated
Are licensed, bonded and insured
Whatever the type of project, we are there to help you get the land cleared by removing the trees in a safe and efficient manner.
Call P'n'D Logging and Tree Service at (425) 569-0900 when you require efficient tree removal service in Cle Elum.