Tree Removal in Browns Point – Downed, Dead or Dangerous Trees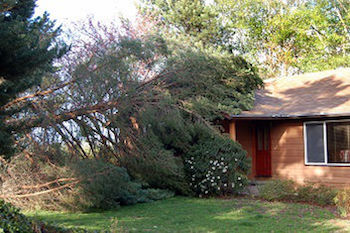 The Browns Point area is filled with beautiful trees. While preserving them is our first priority, there are reasons when a tree removal is required. There are times that clearing the land for new construction is needed, but for the most part, removing a tree is a preventative measure to prevent future damage.
If your property has a tree that has fallen, a still-standing dead one, or a potentially hazardous one, now is the right time to call in the pros at P'n'D Logging and Tree Service. Some very good reasons to consider a tree removal service are:
The interior of the trunk is diseased
There are obstructions that trimming will not help
Sidewalks and walkways are blocked
Roots are obstructing underground utilities
Let us help you make your Browns Point residential and commercial property safe for family, friends, and employees.
Tree Removal Service for Home & Business Property in Browns Point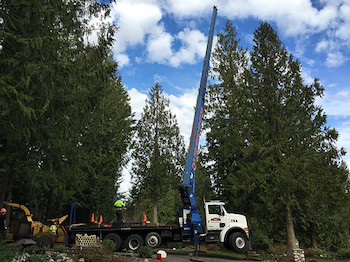 The Browns Point area is a strong point of contact for incoming storms that can produce high winds, snow and ice. Even trees that appear healthy are no match for severe weather elements. It's not unusual for a tree removal service to be an emergency situation. The nice thing is, we provide both preventative and emergency tree removal!
Because of our skilled and experienced crew who use some of the most advanced tools and equipment, we are confident when:
Felling trees to designated, predetermined spaces
We can use low-impact cranes for small or difficult locations
Our crane trucks can lift trees safely from homes, offices, or vehicles
Browns Point residents may also want to consider removing the stump completely as we offer discounted pricing on stump grinding when combined with a tree removal service.
Why Do Browns Point Residents Choose Our Tree Removal Company?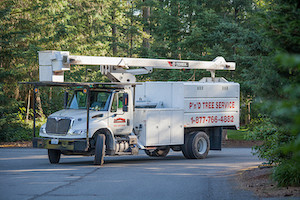 Our customers tell us that our reliable, fast, and efficient service put us on the top of the list when they need a tree removal company. In addition, they know that our commitment to following only the highest level of industry practices. This means that we take great care in using only environmentally safe methods, and strict safety procedures are in place to not only protect our customers but our crew as well.
A few other reasons our tree removal company is so popular in the Browns Point area, are:
Competitive tree removal rates
Written estimates that are always free
Assistance with your insurance claim
Since 1977, we have been family owned and operated
P'n'D Logging and Tree Service is the go-to company for your tree removal needs in Browns Point. (425) 569-0900