Tree Removal in Ballard – Downed, Dead or Dangerous Trees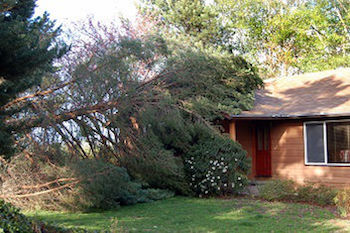 There are several reasons when removing a tree is expected. If you are clearing land to make way for new construction or preparing for a landscape renovation on your existing Ballard property, a tree removal service is required. Beyond these normal reasons, having a tree removed can also be a precautionary measure to lessen potential damage in the future.
Dying trees or dead ones that are still upright are particularly dangerous because they are in a weakened condition. This makes them very susceptible to harsh weather elements. The extra weight of ice and snow, or excessively strong winds, is all it takes to bring them down when you least expect it.
Tree removal services should also be considered if you have hazardous trees on your Ballard property that are:
Blocking walkways or doors
Obstructing or interfering with sidewalks
Too close or touching overhead power lines
Encroaching on foundations or underground utilities
Causing problems that trimming cannot overcome
Contact P'n'D Logging and Tree Service for all of your tree removal needed in and around the Ballard community. 425-569-0900
Tree Removal Service for Home & Business Property in Ballard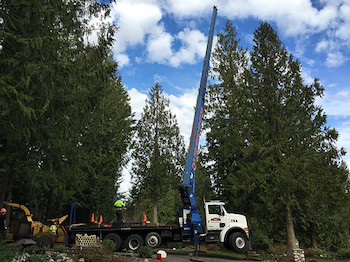 Not every tree removal service is conveniently scheduled. There are those times you are rudely awakened to the sound of a tree crashing down on your home or car. Whether you are a homeowner or a Ballard business owner, we provide a 24/7 response for emergency tree removal.
Using the best gear and specialized equipment, our crew of tree removal specialists can:
Safely fell a tree to a predetermined location
Use low-impact cranes for hard-to-reach or confined spaces
Utilize a crane truck to lift entire trees or large branches
Restore your property to a safe condition
Ballard residential and commercial property owners can also benefit from discounted rates for stump grinding services when they are performed at the time the tree is removed.
Why Do Ballard Residents Choose Our Tree Removal Company?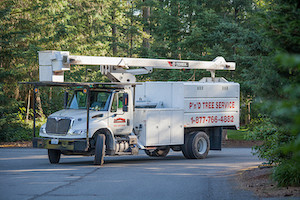 Our tree removal company has a solid reputation for providing great customer service, and the ability to work efficiently, quickly, and safely. We've been in business for a long time; we know what it takes to be the best tree removal company serving the Ballard area!
When you hire our tree removal company, you can be assured that we strongly adhere to best industry practices and that we follow the highest safety standards possible. Protecting our crew and our customers are at the top of our list.
Other factors why our tree removal company is preferred by Ballard property owners are:
Fair and competitive pricing
Free estimates
Help with insurance
If you would like more information about a tree removal service for your home, business, or municipal property in Ballard, give P'n'D Logging and Tree Service a call at 425-569-0900. 425-569-0900